25 of October - 3D Printing Workshop Day at 3D Print Expo
13.10.2014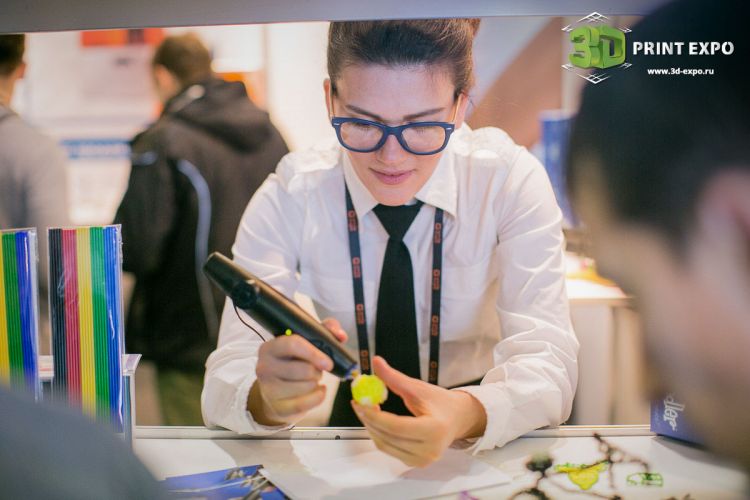 On 23-25 of October, 2014, ECC Sokolniki in Moscow will host a massive event in the world of cutting-edge technologies – 3D Print Expo. Only here you will see everything being printed on a 3D printer: home decorations, designer clothing, jewellery, chess figurines, your favourite food, chocolate and a lot of other stuff. Moreover, you'll learn how to make it on your own.
October 25, the third day of the event, will be devoted to exclusive workshops organized together with the company 3D Printus. The doors will be open for guests from 10.00 AM to 5.00 PM.
During workshops, you'll be able to find out everything about 3D printing and 3D scanning technologies, communicate with industry representatives, developers, experts, explore the details of technology and understand how 3D printing and scanning could be applied in all aspects of our life.
Workshop specialists will teach you to make various objects using three-dimensional printing on your own: jewellery to human organs, you'll understand that the boost of 3D technologies and high-tech future is already here.
Third day of 3D Print Expo in Moscow will become a non-stop learning process of fascinating 3D printing technology. Unique workshops will concern its most vital application spheres:
Jewellery;
Prototyping of engineering items;
Prosthetics and surgery;
Launch of new hardware on the market;
And much, much more.
In addition, you'll be excited with lots of pleasant surprises from organizers throughout the event.
Visit the most hi-tech event of the year on 23-25 of October, in ECC Sokolniki – 3D Print Expo.