3D Print Expo 2019: Lectures, Extended Workshop Program and Innovative Startups
11.10.2019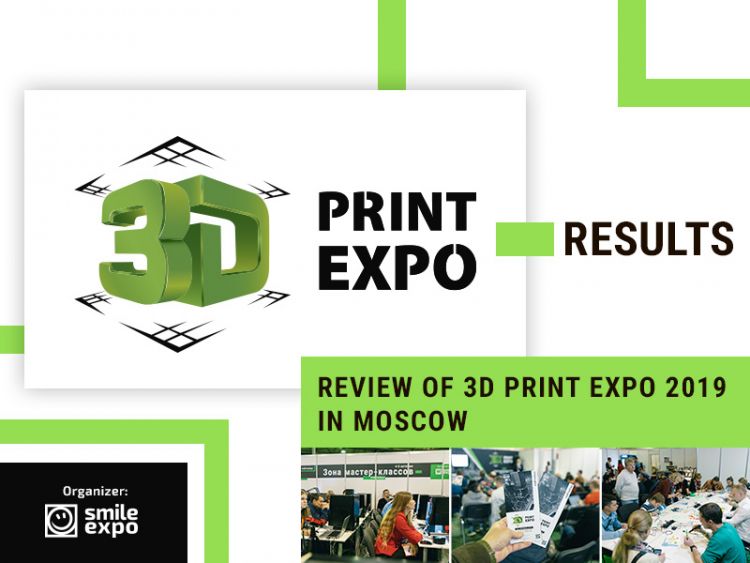 On 4-5 of October, Moscow hosted 3D Print Expo – the seventh exhibition of additive technologies. Event united Russian and foreign manufacturers of 3D equipment, as well as startupers and representatives of government entities.
Two roundtable discussions and lectures took place as part of the event. Representatives of the Russian Universities, governmental corporations and international entrepreneurs participated in the activities, including Siemens, Roscosmos, Skolkovo, RusAT, Polema, Arkon, RENA SOLUTIONS etc. Experts told about the advantages and prospects of 3D printing and scanning technologies.

Event featured the extended workshop program. As part of the practical sessions, guests of the event learned the basics of 3D printing, CNC milling, 3D pen drawing and LEGO construction.
3D Print Expo exhibition area highlighted products from the Russian and foreign companies working on the additive technologies market.
Event also hosted the startup pitch sessions. Newcomers on the 3D printing market presented their innovative products to the public.

Organizer of the event – Smile-Expo – appreciates all sponsors, participants and guests who attended the exhibition. See you at our next events dedicated to 3D printing technologies.