3D Print Expo: Anton Sharonov to talk about applying additive technologies in healthcare
06.10.2017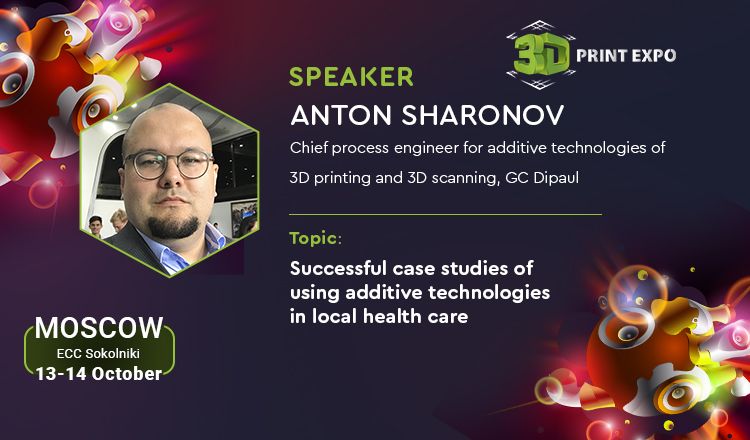 How the additive technology integration has influenced the healthcare development? On October 14, Anton Sharonov, chief process engineer for 3D printing and 3D scanning at Dipaul GC, will share his experience based on case studies at 3D Print Expo.
Anton has more than 10 years of experience in the additive technology sector, starting his career as a technical fellow. He took professional training from such foreign equipment manufacturers as 3Dsystems, EnvisionTec, SLMSolution, ProMetal, and Shining3D.
The speaker was engaged in developing Russia's first custom prosthetic implants and oral surgery patterns; he focused on creating and designing orthopedic shoes for children up to 16 years of age.
His presentation topic: Successful case studies of using additive technologies in local healthcare.
Key points:
healthcare areas, applying 3D printing technologies;
prostheses and repeated revision prosthesis;
review of case studies.
Registration for the conference >>>