3D Print Expo Conference will discover the possibilities of personal 3D manufacturing
20.01.2014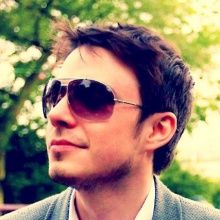 On the 13th-14th of February, 2014, ECC Sokolniki will host a special Conference as part of 3D Print Expo, Russia's first advanced 3D printing and scanning technologies exhibition. One of the most well-known 3D technologies industry professionals will become speakers, including Konstantin Ivanov, co-founder and CEO of 3DPrintus.
3DPrintus is a personalized 3D manufacturing service for the home usage that is available for everyone. 3DPrintus.ru platform sells ready-made designer products, provides customization services, consultations and creates custom designs.
Konstantin Ivanov will present his project with a presentation "Personal 3D printing platform: a simple access interface to 3D manufacturing resources."
More about the speaker:
Constantine Ivanov has been into online business for 7 years. Together with his partners, he has created an Inspiration project and promoted it into the top 40 best digital agencies of Russia. On the position of a Product Manager, he has participated in the CrowdSynergy virtual business incubator startup with $1 mn seed investment round.
Meeting with speaker will take place on the first exhibition day, 13th of February, at 3:40 PM.
Join the event and find out about the revolutionary technology that will change this century pretty soon.