3D Print Expo: CEO of Arkon Boris Kozlov will speak about subtleties of 3D printing with solid materials
11.10.2017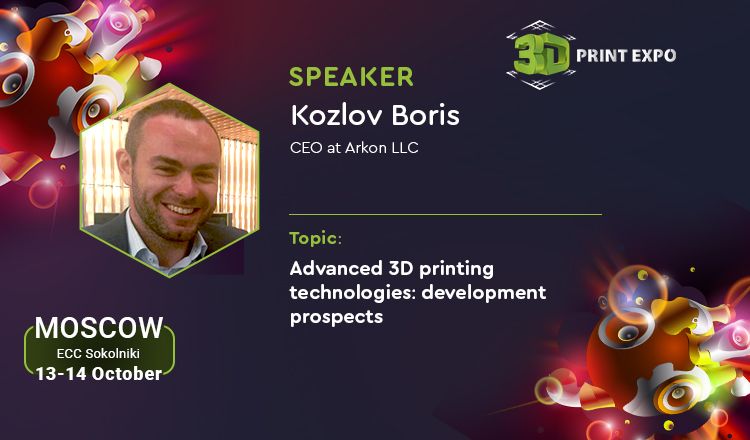 How promising are modern 3D printing technologies? On October 14, CEO of Arkon Boris Kozlov will highlight the issue at 3D Print Expo.
Arkon mainly supplies complex solutions for industrial production and engineer support of industrial projects.
At the conference, Boris will focus on two types of additive technologies: ceramic printing and direct metal printing.
Topic of his presentation: "Advanced 3D printing technologies: development prospects".
Main theses will include:
peculiarities and case studies of using ceramic printing;
printing systems;
development prospects of ceramic printing: hybrid systems;
direct metal printing: capabilities not provided by laser sintering systems.