3D Print Expo: How should one use 3D printing for business?
23.01.2014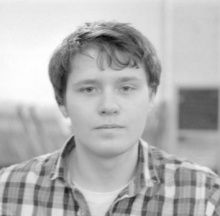 Today, 3D printing is one of the most promising business development niches. Whether it's a souvenirs manufacturing or 3D prototyping services, printing of all kinds of household goods has all chances to develop as a business and earn a substantial profit. Lack of competition and independent pricing regulation are some certain benefits of such business. Nowadays, 3D printing is not very widespread in our country. That's why it will always draw a lot of attention.
How can you ensure eye appeal and quality of the printing products? How can you define the main development strategy for self-sufficiency of equipment and consumables? How should one process expensive orders? How can you produce affordable products in large batches? How can you establish product sales and supplies? How can you open a brand-name shop? All this topics will be discussed at 3D Print Expo Conference with a special speaker Alexandr Sosnovskih, General Director of LeninCraft, a company involved into scanning and printing souvenirs depicting people, as well as 3D restoration of objects (sculptures etc.)
On the 13th-14th of February, 2014, ECC Sokolniki (Moscow) will host Russia's first three-dimensional technologies exhibition. 3D Print Expo will be the main industrial event of the 3D printing sphere, gathering scientists, experts, developers, suppliers and everyone interested in development of this technology.
As part of 3D Print Expo Conference, on the 13th of February, 10:30 AM, Alexandr Sosnovskih will present a workshop called "Scanning and printing for business: application possibilities.
Find out about the revolutionary technology that will change this century in the nearest future.
Join 3D Print Expo!