3D Print Expo: Peculiarities of the National 3D printing of People
20.01.2014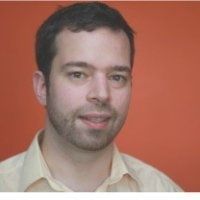 3D printing of people might seem like a pretty specific business: what could be so extraordinary and unusual about a human's mini-copy? Nevertheless, this entertainment business technology is believed to be very promising: probably everyone would like to have a small figurine of himself. Photo shops are replaced by the 3D studios, their popularity is increasing. Specialists think that it's a brand new market.
3D Print Expo Conference will cover the topic of Peculiarities of the National 3D printing of People.
Meet Boris Shpirt, a speaker who will make this presentation is a 3D printing marketing specialist at 3Dfactor.
The main presentation theses:
Technology issues and challenges;
How do you pause people? 3D scanning methodology and approaches; Go forth to the future! What's next?
Speaker's presentation will take place on the 14th of February, 2014, at the Conference in ECC Sokolniki, as part of 3D Print Expo, Russia's first advanced 3D printing and scanning technologies exhibition.
More about the speaker:
Boris Shpirt is a usual speaker at industrial conferences and a 3D printing marketing specialist.
He has worked as CMO at ivi.ru and AutoScout Deutche Telecom AutoScout24, as well as Business Development Director at the leading digital agencies.
Be the first to know about the revolutionary technology that will change this century in the nearest future.
Join 3D Print Expo!