3D Print Expo: Roman Gorbatov will provide case studies of using 3D printing in healthcare
10.10.2017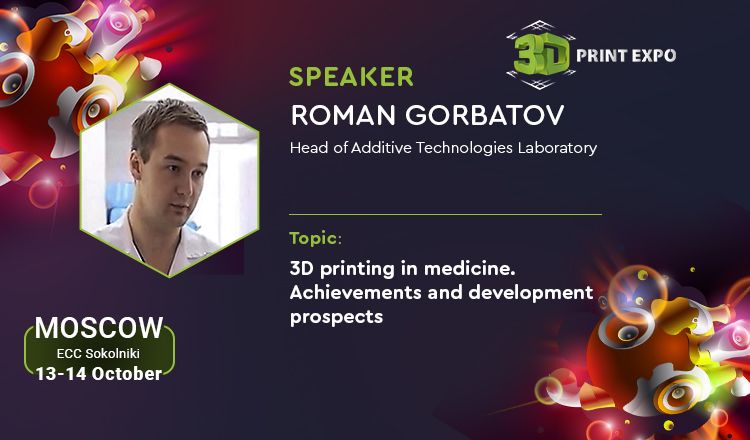 How is 3D printing applied in healthcare? On October 14, Head of Additive Technologies Laboratory of the Federally Funded Institution "Privolzhsky Federal Medical Research Center" of the Ministry of Healthcare of the Russian Federation Roman Gorbatov will share his knowledge at 3D Print Expo.
At the conference, the expert will highlight the performance results of the Association of 3D printing specialists in healthcare and talk about legal regulation of additive technologies.
The topic of his presentation is "3D printing in healthcare: achievements and development prospects".
Attendees of the event will learn about:
use of 3D printing in domestic and foreign healthcare;
research findings and developments of scientists;
unusual clinical cases;
surgeries using individual implants;
personalized soles, orthoses, and bite splints;
bioprinting of tissues and organs.