3D Print Expo in Moscow invites to participate in 3D printing workshops
09.08.2018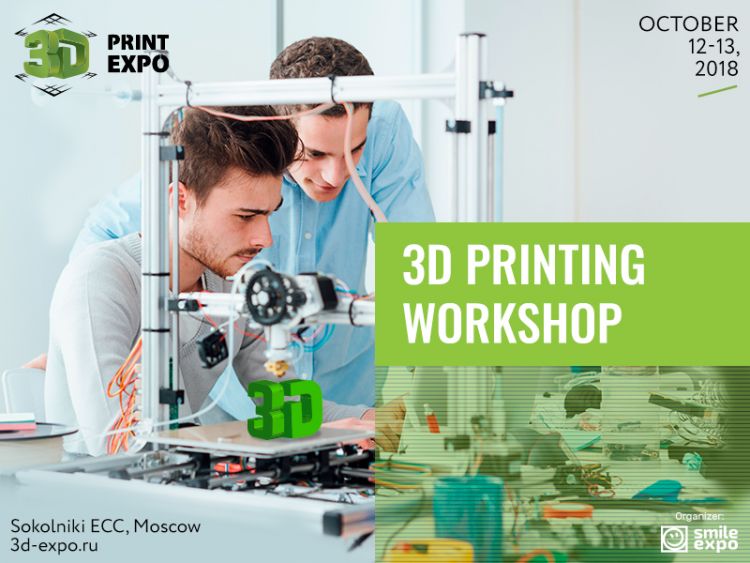 Do you want to learn to build 3D models and print your creations on a 3D printer? Attend the annual 3D Print Expo in Moscow on October 12 and 13, where you will find a special workshop area dedicated to 3D modeling and printing!
The workshop will tell you about:
• types of 3D models;
• 3D printing techniques;
• 3D modeling software;
• difference between various 3D printers;
• how to build your own 3D model and where to find a readymade model.
Every participant will try to put obtained knowledge into practice. You will have a chance to create your own 3D model using our software and print it on a professional 3D printer!
Reasons to attend the workshop:
1. Pace of learning. Trainers of workshops are professionals with relevant experience and unique teaching methods. Learning will get quicker with them!
2. Format. Workshop is not a boring lecture. Trainers will show you all their secrets of 3D modeling and printing. You will be able to deploy them later!
3. Looking into the future. The workshop is an excellent chance to try yourself in a new profession. Who knows, perhaps, you will become an expert in 3D modeling and printing! Get a try!
Smile-Expo, the organizer of 3D Print Expo, has arranged a separate zone designed for workshops, where nothing will interrupt the engaging process of learning!
---
Buy tickets to workshops! You will additionally get a two-day access to 3D Print Expo exhibition!