3D print your own glasses with this handy Blender algorithm
03.03.2015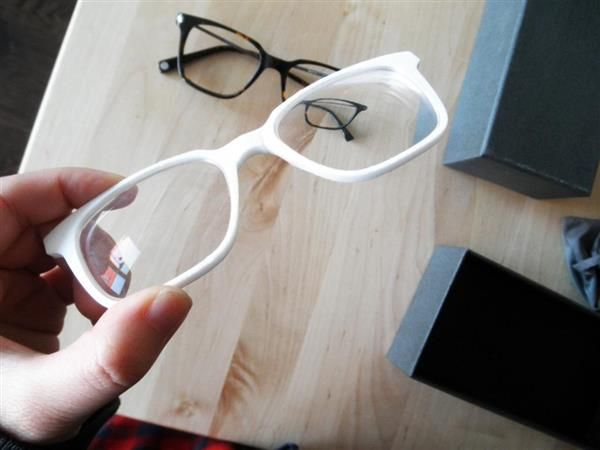 While you might've found out by now that your desktop FDM 3D printer can be used to produce very cool and useful accessories – from pen cases, to watch straps and phone cases – who would've thought to 3D print a new pair of glasses? Well you can, and it's even remarkably easy to do with the very useful code made by the New York-based software designer Jenny.
This very useful and easy project will enable you to 3D print a new frame in which you simply have to insert a pair of prescription lenses. As a pair of designer glasses can quickly cost hundreds of dollars, it's a fun an affordable alternative that allows you to customize every single part of your own style.

Fortunately, Jenny has shared all the necessary algorithms for free, which can be downloaded fromGitHub here. As she explains, even a beginning 3D designer can easily work with these files, provided they have Blender software (version 2.70). "You don't need much modeling skills. Just load up the script in Blender and load up your SVG (scalable vector graphics, like JPG except vector format)," shewrites. "A single click is all it took to procedurally generate the 3D model. It's even going to do the 2D to 3D conversion for you (complete with nose pads) in just a few clicks!"


In fact, the way it has been set up is perfect for both beginners looking for a cheap and fun frame, and for experienced modelers as well. If you want, you can stick to a standard approach made by Jenny, or "you can even play around with all sorts of designs!"
As Jenny went on to explain, she based the entire system on her own glasses, a pair of thick-rimmed glasses with a bridge that is about 16% of the entire length of the frame protrudes out a little bit. This might need to be altered for the glasses you have, or would like to have. "The 3D glasses might not be the right size, so you might have to scale it. Also, this script might not work great for thick frames, or really weirdly shaped frames, since I assume symmetry and based the parameters around the thin frame above," she writes.
All in all, it's a very fun and extremely useful project to do. And what could be better to show off your 3D printing skills off than something you literally carry around everywhere? Just be aware that this project is still work-in-progress; while you can use it to make perfectly functioning glasses, the algorithm might need a few tweaks here and there. If you think of an improvement, be sure to contact Jenny through her blog.
Clip of the lenses being fitted into the 3D printed frame: