3D printer instead of sex shop: how additive technologies are changing the industry of adult toys
28.10.2016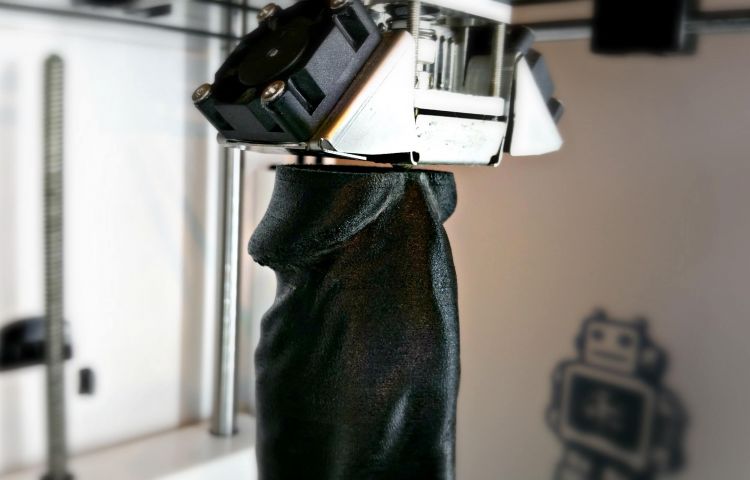 Fireplug, bright pink Eiffel Tower or mustache shaped dildo - 3D printing allows you to embody a variety of fantasies and rapidly changes the industry of adult toys.
If you want something done good, do it yourself
Traditional sex shops could soon become a history. They will be replaced by such services as SexShop3D.
Founded two years ago, this company sells three-dimensional models of sex toys. Owners of 3D printers are able to print the preferable device at home which means guaranteed complete privacy!
You can find different toy categories in the catalog just like in any common sex shop. But what makes it unique is that SexShop3D allows customizing the product to specify its shape and size.

Besides, registered website users can upload their toys models to get income from its sales.
If using the recommended ABS plastic, the product remains safe for health, and even considering the expenses on the materials, its average cost is 40-50% cheaper than factory equivalents. However, after printing they have to be modified through polishing to remove the roughness and covered by a layer of silicone.
The main advantages of 3D printing of toys for private buyers are:
Complete privacy that can't be guaranteed in case of mail or courier delivery.
Relatively low cost.
The ability to adjust shape, size and color.
The ability to create customized models.
Not only for private clients
3D printing can be useful not only for end customers but it is also actively used by companies that produce sex toys.
For example, the Standard Innovation company from Canada has been already using 3D printing for prototyping for several years. This allows speeding up and reducing the cost of the production process ensuring high quality. Afterwards the products are made out of silicone.

New York Toy Collective chose to focus on the ultimate individual approach. Its customers can order the print of an exact copy of their genitals on the basis of three-dimensional model.
There are also other ways to make profit from 3D printing of sex toys. For example, online visitors of Maker Love website can download three-dimensional models for their printer. The company gets profit from the sale of related products, for example, vibrators for use within the created shapes.
According to the Dutch designer Jelle Plantenga who creates nylon toys for men, the market is developing very rapidly at the moment.