3D printing: building business online
25.01.2014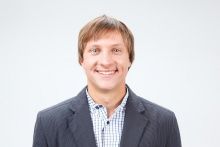 Analysts predict that by 2017 financial volume of 3D printing market will reach $ 4.7 billion. In 2014 it is at the peak of expectations – expansive growth is just about to begin. Companies, who are the first to build successful strategy of 3D printing business development in Internet today, are market leaders of tomorrow.
At 3D Print Expo Vladimir Davydov, co-owner of marketing group "Completo", will tell how to lay the groundwork for successful strategy, what tools and marketing channels are to be used.
Exhibition of advanced 3D printing and 3D scanning technologies - 3D Print Expo will be held on 13-14 February in ECC "Sokolniki", Moscow. Exhibition includes a large-scale educational program that will provide everybody interested in business and development of new technologies with opportunity to plunge into the world of 3D printing and network with leading experts, researchers, developers, suppliers who are willing to share their experiences and actively look for partners and associates.
Vladimir Davydov will report on "How to develop a systematic approach to development of 3D printer business in Internet".
Main theses:
Ways to start internet marketing and build a system, if you are not online store, you have complicated products and your customers are other companies and not end customers.
What system electronic marketing is, and why without it you are unlikely to effectively develop in Internet.
Competitor analysis using Internet - a source of valuable business information. How to do it correctly.
Your Website is a business tool, not an experiment for web developers.
Marketing/advertising channels in Internet today, ways to use them and to measure effectiveness before final sales.
Learn about revolutionary technology that will change this century in the nearest future.
Join 3D Print Expo Conference!