3D Systems Expands Their Business in Japan, Thanks to Canon Marketing
23.04.2014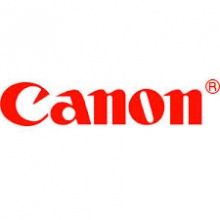 Their stock price may be in a state of free fall, but that doesn't stop 3D Systems from continuing their rapid growth into new markets. As competition heats up it's very important for companies to expand their product offerings globally. That's just what 3D Systems has been doing.
Yesterday the company announced that they have expanded their valuable partnership with Canon Marketing, to bring additional products to the Japanese market. The partnership, which began in October of last year with Canon Marketing offering a few products in Japan, has been expanded to include 3D Systems' complete ProJet professional series of 3D printers, the desktop prototyping CubeX 3D printer, and their Geomagic scan-to-CAD software solutions.
"We are thrilled with the success that Canon Marketing Japan has already had with our advanced manufacturing 3D printers and are excited to bring the rest of our portfolio to Canon," said Michele Marchesan, Chief Opportunity Officer, 3DS. "We believe that the addition of our entire portfolio will be meaningful and impactful to our professional Japanese users."

3D Systems' ProJet series of printers are some of the most popular professional printers on the market. They include multiple models, as well as well as printing technologies, such as ColorJet Printing (CJP), MultiJet Printing (MJP) and stereolithography (SLA) technologies.
Masahiro Sakata, Director and Senior Vice President of Canon Marketing Japan said, "3DS' leading products positions Canon Marketing Japan in the best possible position to establish its offerings as the go-to-source and leading provider of 3D printing in Japan. We believe that the combination of Canon's mixed reality technology with 3D printing brings a new paradigm to 3D business solutions."
Japan represents a huge opportunity as the nation seeks to expand their manufacturing presence.