5 Best 3D Printed Holiday Gift Ideas
16.02.2015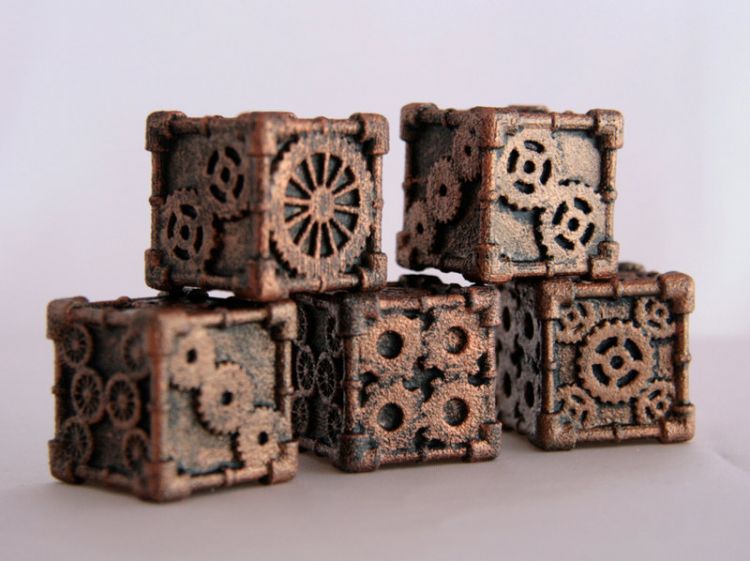 Holiday season has started and Christmas is almost here. If you have already started worrying about what gift you can purchase for your friends and family, this post could help you out. Instead of choosing the same conventional gifts that you pick up every year, why not gift something unique this year?
3D printed items that you can get from online stores like Sculpteo, Cubify, Shapeways and iMaterialize will make for the perfect unusual gifts. Digital designs are shared by hobbyists and designers in these sites and you can buy the 3D printed versions of those designs. You will further be able to customize them before buying, selecting the material, color or other components. Take a look at 5 best 3D printed items that you can buy this holiday season.
Neuron Pendant

This professional-level metal jewelry is the ideal gift for a science-loving lady. This pendant is in the shape of a human neuron and looks really stylish. It is available in different materials having different rates. You can choose from polished brass which costs $45, to polished silver which costs $60 to 18k gold which is available at a price of $320. You can buy it from Shapeways.
GoPro Mount for AR.Drone 2.0

This gift is perfect for the gadget freaks. People with a Parrot AR.Drone 2.0 can upgrade their device by attaching a GoPro Camera of 1080p with it. This is possible with this 3D-printed mount.
Right now, it is only compatible with GoPro 1 and 2 cameras. A white plastic version of the mount costs $53.67; black costs $61.97 and red, purple, blue or pink plastic costs $56.72. It is available in Shapeways.
Customizable Smartphone or iPad Case

You can get customizable 3D printed iPad and smartphone cases from Cubify and use them as gifts. You just need to select a color, send in an image or a photo and 3DSystems will print a case which will have that photo etched on the back of the case. You can select from black, red or purple. The cost of a case for iPhone 5, 4 or 4S or a Galaxy S3 is $40. An iPad Mini case costs $80 and you have to pay $100 for an iPad 2, 3 or 4.
Bespike Triple-Drop Earrings

The "Bespike" jewelry collection features jewelry with geometric spikes and shapes. The Bespike Triple-Drop Earrings are a part of this collection. These can be the perfect unusual gifts with its science-fiction-esque yet stylish look. You can select from black or white plastic which costs around $30 or opt for a metallic finish, which costs around $75. You can get it from Cubify.
Pocket Clip for Fitbit Flex

This 3D printed pocket clip is the perfect gift for fitness enthusiasts. The clip can be used to attach a Fitbit Flex to a bag, shirt, pocket or any other fabric. The pocket clip is printed using a strong yet flexible plastic by Shapeways and costs only $9.
So, get these unique 3D printed gifts for your near and dear ones this holiday season and surprise them.