Additive technologies in building industry
09.10.2017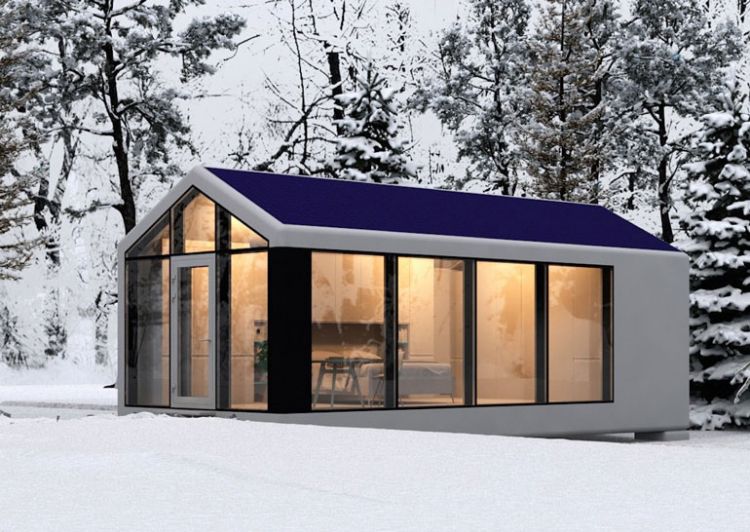 Additive technologies become more and more popular in everyday routine. They are also applied in the building industry, where the 3D technology allows to significantly simplify a range of manufacturing stages. Currently, the main challenge is to select mix proportions for printing materials.
Development stages of additive technologies in building sector
Key concepts of the 3D printing technology were developed in 1948, although the first investigations took place in 1985. At that time, Michael Hague developed a technology for forming three-dimensional patterns using sheet material.
The first three-dimensional printer was invented in 1986 and patented by Charles Hull. The first industrial 3D printer was designed in 1987.
Thereafter, the technology was evolving, and developments of scientists from around the world were becoming more and more accurate and convenient. Russia started applying additive technologies in the building area in 2015.
Operational concept of construction 3D printer
Special rail tracks are mounted along a building site, and a printer filled with special certain mixture is fixed to them. Equipment moves along these rail tracks and extrudes construction materials on given places.

A printer can be also installed in the center of the object. In such a case, an appliance is similar to a common building crane: it supplies mixtures diametrically due to the axial rotation.

Advantages of additive technologies in building industry
Economy. The application of additive technologies allows to reduce human labor effort, construction period, and amount of materials.
Ecological compatibility. The number of hazardous wastes is minimized.
Quality. 3D printer software reduces the amount of failures and eliminates a human factor.
Opportunities. 3D printing allows to implement any geometrical solution.
Well-known 3D printed constructions
Mansion created by Hua Shang Tengda

Chinese architects from Hua Shang Tengda built the two-floor mansion with an area of 4,305 sq. m. using additive technologies in 45 days.
Office of the future in Dubai

The construction was completed in May 2016. The office of the future consists of one floor with an area of 250 sq. m. The project was accomplished in 17 days.
Hotel complex in the Philippines

The 4 m high complex occupies an area of 120 sq. m. The territory has two rooms and a hot tub.
Learn more on 3D Print Expo 2017