Aphrodite Shoes By Michele
14.08.2014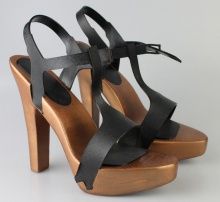 Aphrodite is the Greek goddess of love, beauty, pleasure, and procreation. When trying to achieve simplicity and elegance in the forms of this creation using 3D printing I was inspired by these thoughts: Beauty and sensuality.
Extraordinary style combined with an extraordinary technology.
Print the main body fo the shoe without support, In PLA Or ABS or Bronze filament, or Laywood filament, resolution 0,1 or 0.2, 40% infill, (Ultimaker 2 print bed dimensions or similar).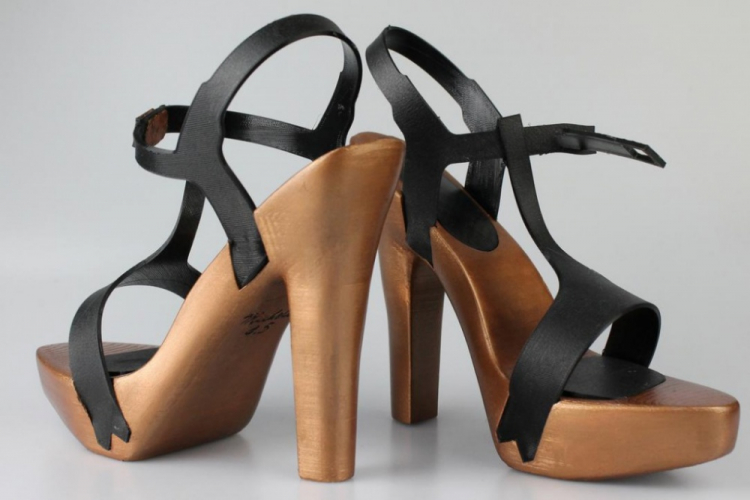 -Pads and t bar in Ninjiaflex 20% infill Resolution 0.2 (Makerbot Replicator 2 Print bed dimensions or similar). Makerbot rep 2 settings - NinjaFlex material (temperature 220/230 required, 0.20 resolution, 30% infill. Speed while extruding 30mm/s, speed while travelling 60mm/s no support.

These new sandals shoes are from the MyMiniFactory.com 2014 Shoe Collection. Designed by Italian designer Michele Badia, they feature an antique looking bronze finish and also come in a range of funky colours! The adjustable ankle strap and chunky heel design will compliment this season's hot new fashion. The never before seen NinjaFlex, T-Bar style strap allows the shoes to be 100% 3D Printed.