Area71 announces 3d printed version of Koenigsegg CCX performance supercar
21.07.2015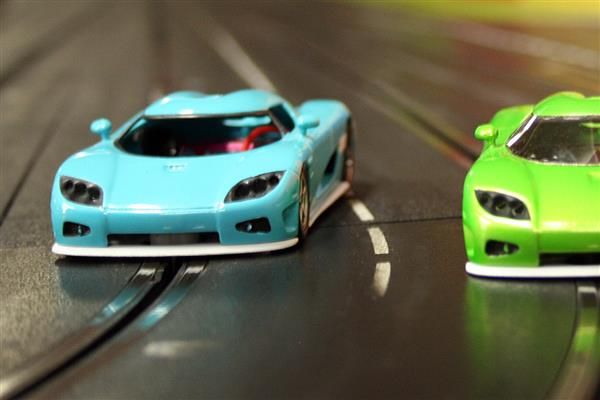 Although his name may not be as recognizable as Elon Musk or Enzo Ferrari, Sweden's Christian Koenigsegg is also responsible for launching his own performance supercar brand, Koenigsegg.
When Koenigsegg was just five years old, he saw the animated Norwegian film Flåklypa Grand Prix - in which a local bicycle repairman made his own race car - and the inspiration to create his own race car was born. Just 17 years later - when Koenigsegg was still a young 22 years of age - he started the Koenigsegg project to build the ultimate super car and only two years after that, released his first prototype - the Koenigsegg CC - at the Cannes Film Festival to glowing reviews.
Soon after the grand reveal at Cannes, Koenigsegg was confident enough to put the car into production and the rest - as they say - is history. Today, the brand has multiple car models and both Christian and his wife, Halldora von Koenigsegg, are active in the company's management.

While recent models coming from the Swedish company have been commanding over $4 million dollars apiece, scale model car maker Area71 has an alternative option for those who want to own their own garage of Koenigsegg's on the cheap.
The company, whose team of engineers and technicians recreate all of the necessary car parts for a variety of manufacturing processes including 3D printing, have previously recreated real world cars in 1/32, 1/24, 1/18, 1/12, 1/8 and 1/4 scales for both custom and commercial clients.
For the first batch of their 1/32 scale Koenigsegg CCX slot cars, which were created using 3D printing and include the option to 'tune' using a number of 3D printed components and upgradable chassis kits, the company turned to selective laser sintering 3D printers to maintain both a high resolution appearance as well as higher impact resistance. The company's design and engineering team optimized the design of the cars so that there would be minimal prep work before finishing the cars.

In total, each of the kits contain:
1x 3D-printed Koenigsegg CCX Bodyshell
1x 3D-printed Chassis – choose NSR or Slot.it fitment
1x 3D-printed Cockpit – choose left or right-hand-drive
1x 3D-printed Driver's Helmet
1x 3D-printed set of four Wheel Inserts
1x 3D-printed Wiper
1x set of laser cut Clear Parts
1x set of laser cut Chrome Parts
1x set of Instructions with Tips & Tricks
"It's ground-breaking because this is the first completely 3D-printed chassis and body kit available on the market," said Area71's Marco Rizzi in an interview with Slots in the City.

"The 3D printed parts supplied in the kit feel much smoother and more plastic-like than you'd expect, thanks to a special industrial treatment that helps achieve an even, flat, watertight surface. This treatment all but eliminates the usual limitations of the 3D-printing process (such as building lines and surface porosity that would affect the final finish) so only minimal work is required to prep for painting. And, besides being helpful for the modeller by cutting surface preparation time and making painting easier, this process gives benefits to the mechanical properties of the material."

In total, the company is manufacturing a limited run of 300 numbered units of the 3D printed model car - with half of the units featuring a SW/IL Slot.it-compatible chassis and the other half featuring an AW NSR-compatible chassis.

For those interested, the company started selling each of the numbered kits for €79 plus shipping earlier this week and are available through Slots in the City.