Authentise launches streaming service for 3D print files
08.04.2014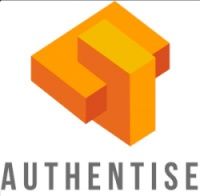 This week Authentise launched what it is claimed as the world's first API to stream 3D print files at DEMO Enterprise 2014. The API gives owners of digital designs the opportunity to get paid per print without giving customers access to full design files.
Authentise's 3D Design Stream API enables design owners to stream 3D printable designs directly from their websites.
Users are able to set up the print using a website widget, after which Authentise prepares the design for print and streams the underlying commands (or G-code) directly to the printer. The streaming service acts to protect IP by preventing consumers from accessing the design files, making it difficult to share or modify the design.
Authentise also announced retailers and brands including Fortune 100 companies have already signed on with Authentise to ensure their designs for spare parts, household objects, customized wearables and innovative art can be securely produced anywhere in the world.
Authentise's launch partners include CG Trader, Makershop and pinshape. The streaming service has been integrated into pinshape.com, where 3D designs can be browsed, purchased, streamed and printed, all directly from the web.
"Authentise is another great addition to the 3D printing options offered at pinshape.com", says 3D community marketplace pinshape co-founder Lucas Matheson. "Designers now have the ability to distribute their work how they want. This means they can spend less time worrying about their intellectual property, and more time designing amazing shapes for everyone to enjoy."
"3D Printing has proven that it's capable of disrupting supply chains," said Authentise CEO Andre Wegner. "Our streaming tools will accelerate that trend. 80 percent of top designers refuse to release their designs for remote printing and corporations are afraid of another 'Napster moment.' Our product reassures design owners, giving their customers access to millions of useful designs and thus opening the gates for global distributed manufacturing."