Autodesk released a revolutionary solution for 3D manufacturing. More information at 3D Print Expo 2017
13.09.2017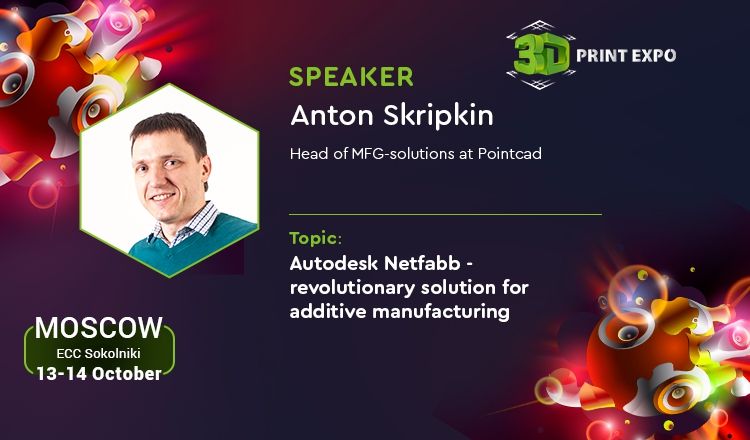 We are announcing another speaker of 3D Print Expo 2017 – a representative of JSC Point Anton Skripkin. The topic of the expert's presentation: "Autodesk Netfabb – revolutionary solution for additive manufacturing".
Anton Skripkin is a Director of MFG solutions at JSC Point, an exclusive distributor of software for 3D modeling, design, and automation from Autodesk and other large companies. The main product offered by JSC Point in the Russian market is a user-friendly application Autodesk Netfabb intended for automatic and manual correction of 3D models that contain mistakes.
The company believes that Autodesk software allows solving a wide range of tasks connected with 3D printing. At the conference, Anton Skripkin will provide more information on the topic. Theses of his report include:
why Autodesk Netfabb is the best solution for 3D printing with plastic and metal;
an important part of success is the preparation of a 3D model for print. Import, analysis, and correction of defects using Autodesk software;
optimizing 3D models for the subtleties of 3D manufacturing: inner lattice structures, layout optimization, automatic filling of inner structures;
simulation of metal printing process and hybrid manufacturing – a substantial cost reduction;
accounting for the specifics of concrete equipment for quality 3D printing.
3D Print Expo 2017 conference will take place in ECC Sokolniki on October 13 and 14.