«Be in 3D»will print 3Dminiatures of people at 3D Print Expo!
18.08.2014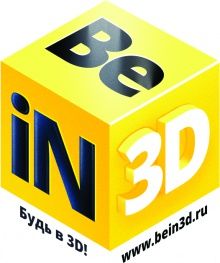 Thanks to new 3D scanners one can scan a person in full growth in a matter of seconds, and then print its mini-copy using 3D printer. At 3D Print Expo experts of «Be in 3D» will demonstrate this breathtaking process!
«Be in 3D» is a team of professionals engaged in 3D modeling, scanning and 3D graphics. Knowledge, professionalism, dedication and understanding of the case provide the team with opportunity to give «Be in 3D» customers only first-class products.
«Be in 3D» offers order of "gift certificates" for 3D figures - by far this is the most creative and memorable gift that can be produced in a short period of time.
Company has all the necessary engineering and technical equipment to quickly scan and visualize a variety of objects.
Experts of «Be in 3D» are qualified in architecture, design, souvenirs and other areas, and therefore they look forward to any suggestions and cooperation.
Everybody who will visit 3D Print Expo - exhibition of advanced 3D printing and scanning technology to be held on October 23-25, 2014, in "Sokolniki" will get an opportunity to see how professionals embody original ideas and create high-quality images, and will also have a chance to ask questions and make a small copy of themselves and their family.
Grandiose exposure will reveal all the secrets of three-dimensional printing, showcase new products of equipment market and will provide answers to all the questions you are interested in but do not know who to ask!