Choc Edge Introduces New Christmas 3D Printed Chocolate Design
02.12.2014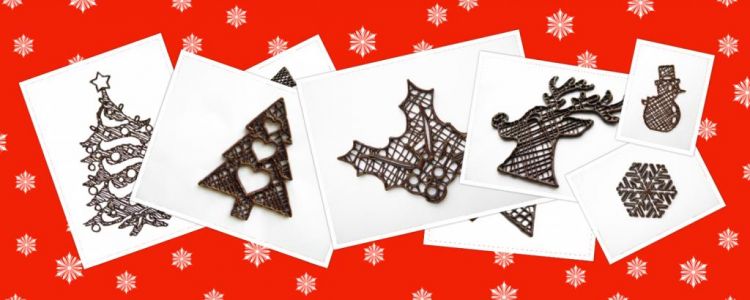 In preparation for this yuletide season, which, in the last week of November is completely inescapable, Choc Edge designer Anthony has revealed some new 3D designs for 3D printing with the chocolate food printer. In a note from the company, they tell us that he has been working hard to prepare these designs for the holidays.
Festive prints have been coming through thick and fast and the company now offers an exciting new range of Christmas prints for chocolate fans.
Holly leaves, bells, stars and Christmas trees are just a few of the classic symbols of the season that can now be turned into chocolatey treats.
Take a look ….