3D printing market novelty introduced by E3D company
26.12.2017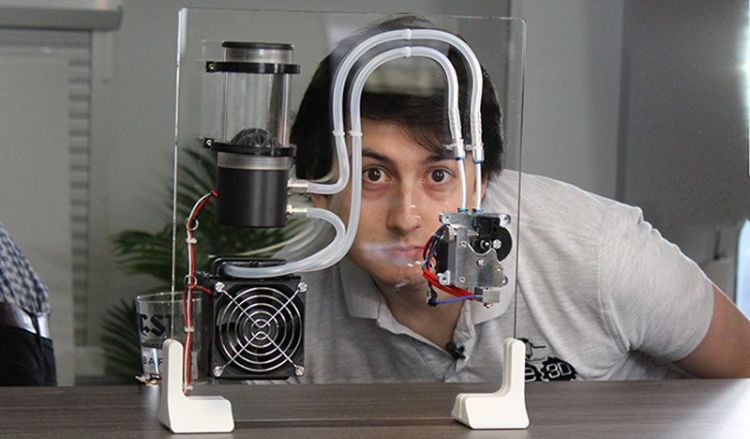 E3D manufacturer created a new 3D printer print head with water-cooling, called Titan Aqua. The special feature of this technology is that liquid cooling allows improving 3D printer performance for better print quality and strength of the finished products. Things created with this technology will last for a long time.
The main TA is people using FDM 3D printers with heated chambers. Closed chambers allow working with high melting polymers/plastics and high heat shrinkage. It is important to remember that with the background temperature rising, print head operation will change: the cooling efficiency of the hot end temperature barrier will decrease.
The creators comment that even high-performance fans become less productive at temperatures above 50 degrees Celsius when working with V6 and Titan Aero.

With the help of water-cooling, the airflow can be placed outside of the working platform, improving the parameters and power of the fan. Another advantage is that it allows preventing unnecessary air ventilation in the chamber.
The price of the device is £120.
Subscribe to the news of 3D Print Expo 2017 on Facebook and VK!