What is Digital Light Processing?
14.12.2017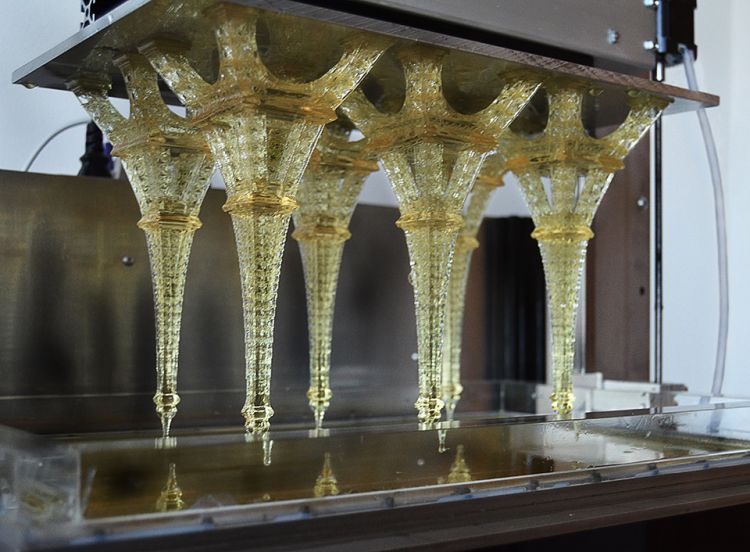 Digital Light Processing (DLP) is one of the latest 3D printing technologies. Its main idea is the digital light projection of objects using micromirrors.
The technology can be deployed as an alternative to existing high cost 3D printing techniques. The main reason is that it allows users to save money on buying a printer substantially.
Although it's a relatively young technology, it is already showing excellent results. For instance, it can be compared with the laser-based stereolithography in terms of quality and accuracy of produced goods. However, DLP is dramatically more profitable, as it will cost you much cheaper.
Technology: subtleties of the production process
The operating principle of the Digital Light Processing technology can be described as follows: a micro-electro-mechanical system creates an image using mirrors mounted on a semiconductor chip. The operating principle of mirrors in some way resembles digital code comprised of zeros and ones. In this case, 1 represents the light reflected from the mirror, and 0 represents the light absorbed by the heating element.
Computer program contains a readymade 3D model, according to which the light falls on the required areas of the consumable material. In such a way, layers are gradually formed one by one.
Why is the technology called one of the most accurate? The thinnest layer is 10 µm thick and that's the best characteristic among all existing additive technologies.
Advantages and disadvantages of Digital Light Processing
Naturally, every 3D printing technology has its pros and cons. The DLP technology has the following main advantages:
high print speed;
excellent accuracy of laying;
different application areas;
the low cost of printers.
Main disadvantages of the technology include:
insecurity of the consumable material;
its high cost.
Use of DLP

The technology is most widely used in prototyping, usually applied by engineers and designers. DLP 3D printers are convenient to produce various models.
Talking about specific industries, DLP 3D printers are used in healthcare, stomatology, production of jewelry and souvenirs, design.
Consumable materials for DLP
The main consumable material is photopolymer resin, which looks like a liquid polymer, very sensitive to ultra-violet radiation. Such a restricted number of consumables is explained by the fact that not every material can be cured under radiation.
Subscribe to the news of 3D Print Expo 2017 on Facebook and VK!