What is ColorJet Printing?
04.12.2017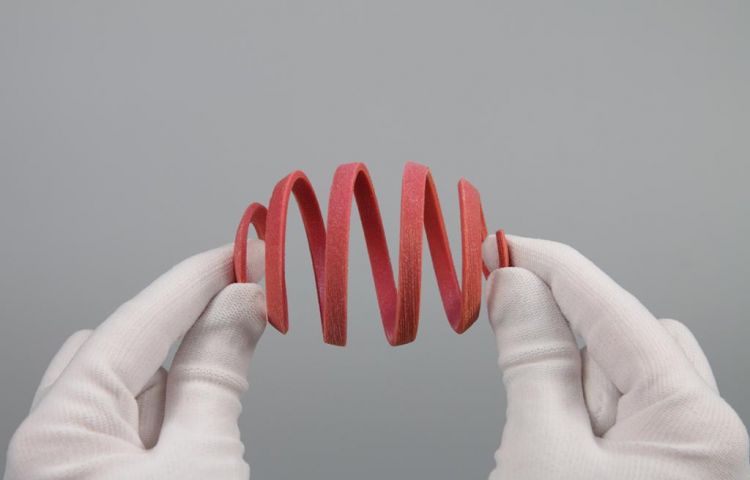 Modern 3D printing offers many different technologies to choose from. The choice depends on the technical capabilities of the devices, consumables and the process budget. Among the variety of methods, one of the most optimal is CJP.
CJP (colorjet printing) is one of the 3D inkjet printing methods. Earlier it was called 3D Printing or 3DP. But after it began to use multi-colored bonding materials, it was renamed so you understand right away that this technology can create things in color.
Technology
The method of color inkjet printing involves gradual application of powdery materials layer by layer followed by a binding polymer. The individuality of this technology is in possibility of using different color polymers. This method is perfect for creating a model with colorful details.
Materials left from the previous printing are not removed from the working chamber. They serve as a support for the following layers. That is why you can create objects of varying complexity.
Advantages and disadvantages of CJP
To understand if this 3D printing technology is right for you, you should know its main advantages and disadvantages. As you can see, there are more pros than cons.
Positive aspects:
versatility and use availability;
high accuracy in applying layers;
excellent speed;
low cost of consumables;
printers are safe, do not have any foreign odors;
ability to produce multicolored parts;
simple printing settings;
the printer can be easily connected to office equipment;
leftover materials can be reused.
Negative aspects:
Application


Color inkjet printing is mainly used for producing colored objects of complex geometric shapes, both individually and in small batches.
Among the areas of CJP use are industrial design, education, puppet animation and architecture.
Consumables
The main filament for this type of three dimensional printing are plastics with different mechanical properties, imitating rubber or thermoplastics, which are impact- and damage-proof.
Subscribe to the news of 3D Print Expo 2017 on Facebook and VK!