Connected Car Summit: advanced developments in connected car market
03.03.2016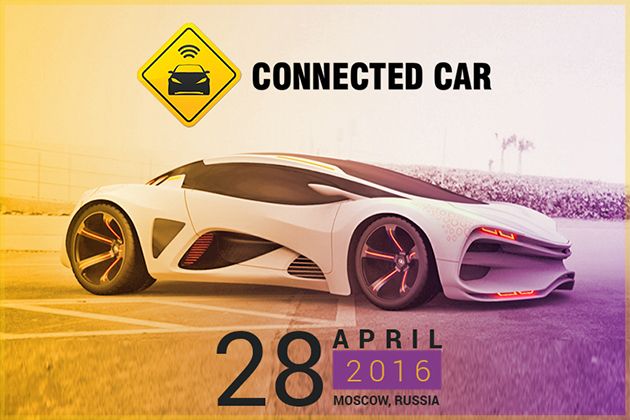 April 28, 2016, Courtyard Marriott Moscow City Center will host unique Connected Car Summit. This exhibition and conference is a must for all those interested in latest trends and technical solutions and understand that the future is in the Connected Cars.
Connected Car Summit provides possibility to be made aware of the latest trends and solutions of the industry and to get expert estimation of connected car market in one place. Guest will be able to study all features of the technology development and to touch the future of automotive industry with their own hands.
Summit organizer represented by Smile-Expo, the company that always has a keen sense of the pulse of global trends and advanced developments of the industry, holds this event in Russia for the second time. It has created a special demo area, which will show all the technological advances in the industry of connected cars.

Invited to the event are leading experts in connected car sector. Within the Summit a range of topical issues will be discussed, including:
Connected cars 2016-2026: macroeconomic maturity assessment of the market.
Digital car: from infotainment to telematics.
Development of the automotive market taking into account the technology «vehicle-to-vehicle» or V2V.
The future of mobile applications within the ConnectedCar technology.
Legal features and restrictions on use.
Mobile communications and monetization in the automotive industry.
Innovations in the technology and gadgets market for drivers.

Connected Car Summit is a great opportunity to forge relationship with connected car components producers. Software developers, representatives of wireless channel service and location-based service companies will gather in one place in order to develop connected car sunrise industry.
Therefore Connected Car Summit helps to realize the whole potential of the technology as the form of business, while invited experts provide car enthusiasts with relevant information as to connected car market prospective.
Visiting Connected Car Summit in Courtyard Marriott Moscow City Center on April 28, 2016 you enter the world of the most advanced developments in connected car sector. Let's discover it together!
Get more information about the event: http://ccsummit.ru/en/