Designer's Dream Cyborg 3D Printed into Reality
20.07.2015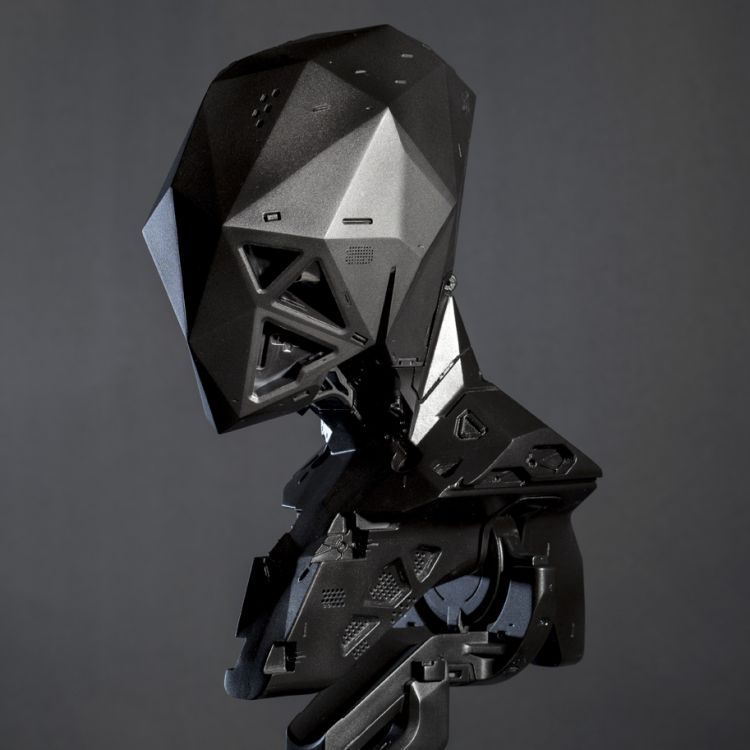 California-based Vitaly Bulgarov has typically lent his amazing 3D modeling and design skills to such big name companies as Blizzard Entertainment, Oakley, LucasFilm's Industrial Light & Magic, and Intuitive Surgical. Or he provides his expertise to INTEL, where he currently works on concepts for the next generation of wearable tech. But, in his spare time, Bulgarov works on his own "Black Phoenix Project", concept based on the idea of a fictional robotics corporation from the not too distant future. And, recently, he had the opportunity to bring those designs to life with the help of new 3D printing studio Factor 31.

Bulgarov's CAD model of the Ultrabog Stiffneck from his Black Phoenix Project.
Though the "Black Phoenix Project" is a great way for Bulgarov to collaborate with photographer Maria Skotnikova to illustrate a fictional world for realistic, yet non-existent robotics, 3D printing has enabled him to make them somewhat real. With ten days of work, Factor 31, located in Orange, California, was able to take his virtual designs and recreate them with Stratasys' PolyJet 3D printing technology.

After sanding and gluing the parts together with epoxy, Factor 31 applied several coats of primer, and then somewhere between four and eight coats of an epoxy paint, normally used with firearms. Finally, some small details received a glossy black paint and graphite powder layer to achieve a chrome effect. The result is a stunning 14-inch bust of Bulgarov's Ultraborg Stiffneck robot.

The 3D printed version of Bulgarov's Ultraborg. Can you tell the difference from its CAD counterpart?
Peter Hamilton, who co-founded the firm with George Longo this year, says of their work, "Quality isn't measured by the precision of the printers, but by the ability to exceed a client's expectations and help them push the boundaries of what they think is possible. Using the latest 3d printing and rapid prototype technologies we've been able to complete projects that exceed the wildest imaginations of our clients." I hope that those clients continue to include Vitaly Bulgarov, as I would love to see more of his universe brought to life (much of which can be purchased on his 3D Kitbash page). And, though this particular story has seen one artist's imagination made tangible with 3D printing, he is only one among many that is able to utilize the technology to actualize their designs in the physical world.