Siemens expert to tell 3D Print Expo about complete 3D production cycle
14.09.2017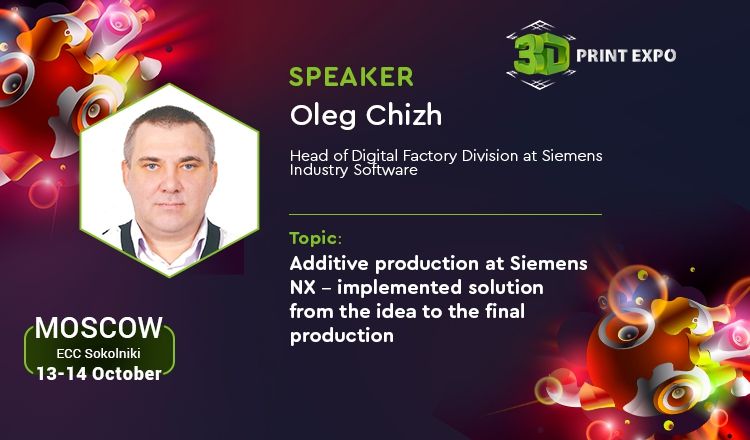 October 13, Oleg Chizh, the representative of Russian-based Siemens PLM Software subsidiary, will speak on the first day of 3D Print Expo conference. Speaker's topic: Additive production at Siemens NX – implemented solution from the idea to the final production.
Chizh is the head of Digital Factory Division at Siemens PLM Software, a business subsidiary of Germany-based Siemens AG, developing software for product life cycle management. Company's intelligent solutions allow manufacturers to optimize the digital production process and to integrate innovations.
At the conference, the speaker will talk about progressive additive solutions for improving the efficiency of production processes. Siemens expert will reveal the following issues:
additive production concept from the perspective of Siemens Industry Software;
business incentive for additive production: why industries apply more and more additive/hybrid processing;
vision: a single integrated end-to-end system for additive production;
rethink of product construction;
predicting the efficiency of applying additive production;
additive production technologies supported by software of Siemens Industry Software;
additive processing in plane (NX AM).
The presentation will be primarily useful for chiefs and specialists of enterprises engaged in various production areas: aviation and space exploration, engine manufacturing and power engineering, general machinery, healthcare etc.
3D Print Expo 2017 will take place on October 13-14 at Sokolniki ECC.