RENA SOLUTIONS expert to tell about digital industry business models at 3D Print Expo
15.08.2017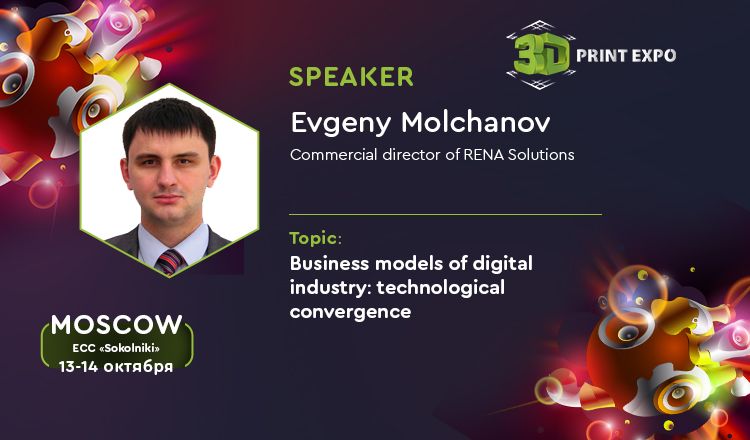 October 13, the first day of the 3D Print Expo conference will include the presentation of RENA SOLUTIONS expert, Candidate of Economic Sciences Evgeny Molchanov.
Speaker's report topic is "Business models of digital industry: technological convergence".
Evgeny Molchanov is a Commercial Director at RENA SOLUTIONS LLC, the company that specializes in solutions for the production processes automation. The company provides services on the introduction of new robotic equipment, as well as upgrading existing ones.
At the conference, the speaker will talk about the most effective business models of the modern market. Theses of his report:
importance of digital production in terms of company's profitability;
how flexible production is converted into a market advantage of the company;
additive technologies as a driver of the digital industry.
3D Print Expo will be held at Sokolniki ECC on October 13-14. Tickets for the event are available here.