Still studying? Get tickets to 3D Print Expo 2017 at a discount!
01.09.2017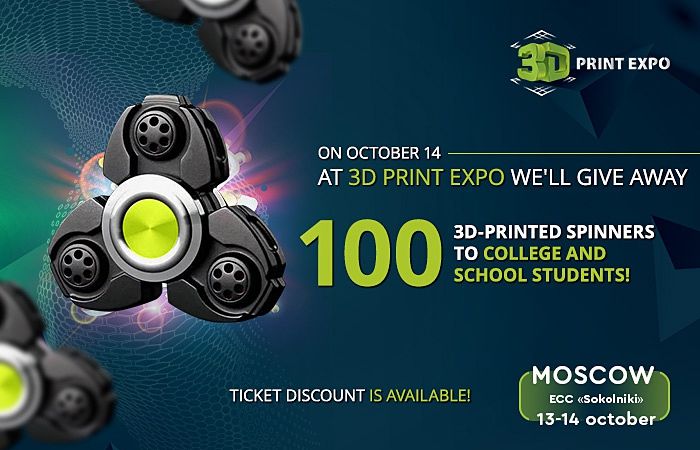 A unique gift for schoolchildren and students by the beginning of the academic year! If you are still studying, then buy tickets for the largest 3D technology exhibition - 3D Print Expo 2017 - with the maximum possible discount.
Special rates for students:
cost of online registration - 300 RUB;
entrance fee - 600 RUB.
Please note: at the entrance you will need to show a student card.
Why are we sure that you appreciate 3D Print Expo 2017?
3D Print Expo 2017 is a portal to the world of the future. Here you will get acquainted with the technologies that will become public only in a few years. 3D printed clothes, food, superheroes in full growth, fantastic art objects, robots - you will never see anything similar anywhere else!
The exhibition program will be exciting and eventful:
you will see the best 3D printers in the world;
you will be able to make a real photo set in the gallery of 3D printed exhibits;
you will learn how to draw with a 3D pen during free master-classes;
you will see extraordinary 3D printed clothing (we are sure that it will soon become fashionable);
you will get a chance to win a 3D printer;
and much more.
And a special surprise: on October 14, first 100 lucky ones will get creative 3D printed spinner!
The exhibition 3D Print Expo 2017 will be held at Sokolniki ECC, Pavilion No. 2 on October 13-14.
We have never had such low prices before, and that will unlikely happen again! Therefore, hurry up to buy your ticket to the world of 3D technologies.