Fabrisonic patented ultrasonic 3D printing method for metals
24.02.2017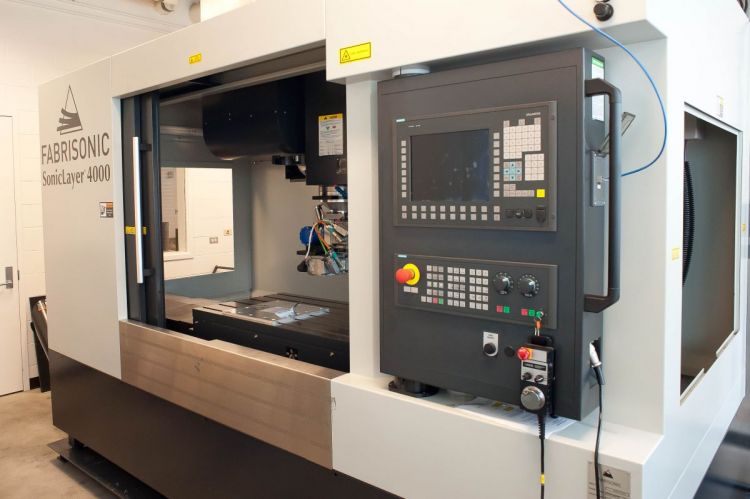 Fabrisonic has developed and patented an innovative method of metal printing, applying ultrasonic welding. Using this method it is possible to create high-quality 3D objects at relatively low temperatures.
3D machine by Fabrisonic – SonicLayer prints a model by thin metal layers. New layer is put on the previous one, and pressed using a special head that creates high-frequency vibration, due to which layers are merged firmly. During the pressing process, heat is generated, but the metal doesn't melt.
SonicLayer prints a uniform and solid end product. Besides, the technology provides a possibility to combine different metals that can not be welded using common methods due to different melting temperatures and other features. For example using this technology it is possible to create a light bulletproof vest from titanium and aluminium, providing perfect ballistic protection.

Using this technology it is also possible to built-in electronics into metal products right during the printing process.
Technical specifications of SonicLayer are impressive:
printing speed – up to 490 cm³ per hour;
print area – 1.8 × 1.8 × 0.9 m.
More information about Fabrisonic products is available on company's official website.