First job portal for the 3D Printing and Rapid Protopying industry
14.05.2014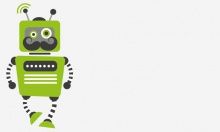 Since early May 2014, the first international job portal for the 3d Printing and Rapid Prototyping industry has been online under www.3d-printing-jobs.com
Its development was pushed forward by the Düsseldorf based start up 3DPJ, known for its involvement in the 3D printing industry, particularly for its hosting the german news platform rapidreview.de
Contrary to general job portals, 3d-printing-jobs.com offers and aims at a substantially more specific target group, therefore avoiding divergence losses at low costs and extensive industry expertise.
Job offers can be published at a standard rate from $ 179 with a duration of 45 days. On top of that, companies are offered a wide array of advertising opportunities to increase reach and visibility of their brand.
The platform's launch is supported by an international campaign headlining "Quit your Job - the 3D Printing Industry is waiting for you", aiming at 3D printing professionals and job-seekers from related fields alike.
Founder Christoph Trautmann:
"We consider ourselves to be a service provider to the 3D Printing and Rapid Prototyping Industry at large. For this very reason we decided to launch a campaign, generating attention not only for our own cause, but the industry and all associated companies as a whole.
The enormous projected growth of the 3D printing industry requires qualified and well trained professionals to be allocated to leading and aspiring companies in the field. We hope that our campaign contributes to that end."
Companies are invited to see for themselves with a 25% discount on all job ads until 15 June 2014.