Forge 1 - a 3D printer based on a tablet
27.12.2017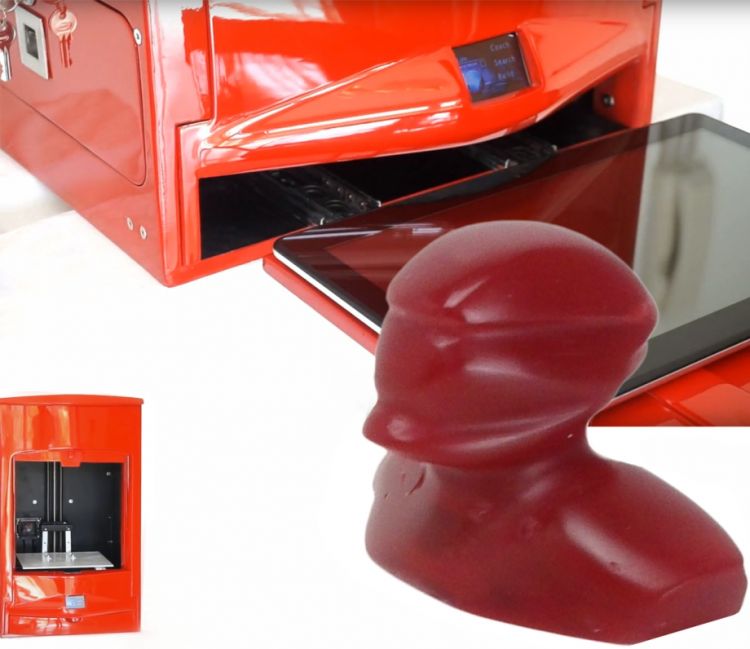 The Visionsforge startup launched a crowdfunding campaign to collect investments to make the 3D Forge 1 printer come to life. Its special feature is that it illuminates resins from photopolymers through a regular electronic tablet. The development was announced back in October 2016, but the preordering stage started just now.
First 3D printers working on the basis of smart devices are ONO from Solido3D and T3D from T3D. They are promoted as compact and inexpensive 3D printers, working on the basis of a mobile phone. Whereas Visionsforge is a full-fledged platform for 3D printing with a large working platform, functioning on a tablet.
The device is created on a "reverse" scheme for DLP/LCD printers: the tablet is installed in a tray under the cuvette, and the moving platform kind of pulls out the product from photopolymer.

Specifications:
construction zone - 165×293×430 mm;
cuvette capacity - 4 liters;
layer thickness - 5-100 microns;
speed - 40 cm³/h.
The preordering cost of the device is $909. With the tablet, it's going to cost you $1212.
Subscribe to the news of 3D Print Expo 2017 on Facebook and VK!