German startup TwoBEars launches BioFila Silk and Linen 3D printer filament
03.04.2014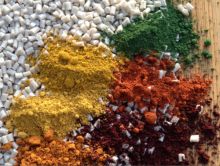 After nine months of development, German company twoBEars has launched bioFila, a new biodegradable filament designed for 3D printing.
The material is based on lignin, a complex polymer of aromatic alcohols known as monolignols. It is most commonly derived from wood, and is an integral part of the secondary cell walls of plants and some algae.
The bioFila is 100% biodegradable and made from renewable raw-materials, so when you throw it in a landfill or soil it will ultimately break down. What makes the bioFila different from the existing materials is its hardness and charpy values, which are much higher than the others. These high-strength material offers new possibilities for the design of parts, which requires higher resistance against stress and pressure.
The bioFila has currently two kinds of biopolymer blends optimized for 3D printing: bioFila silk and bioFila linen.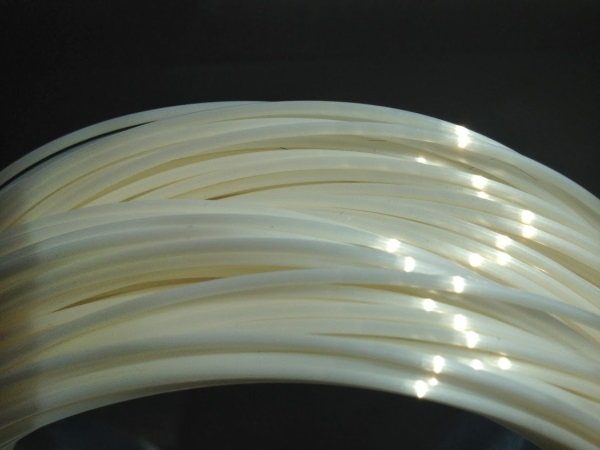 The bioFila silk is a blend of different biopolymers with a silky look. With this material you can realize an impressive, noble look of your products, for example vases or lamps.
Technical Data:
Nozzle: 0.5mm
Layer thickness: 0.45mm
Speed: 20mm/s
Extruder temperature: 165 - 200°C / 329-392°F
Hot-bed temperature: 90°C / 194°F
The bioFila linen has a surprising line texture. It has more natural looking with a unique aesthetic.
Technical data:
Nozzle: 0.5mm
Layer thickness: 0.45mm
Speed: 20mm/s
Extruder temperature: 220 - 240°C / 428-464°C
Hot-bed temperature: 65°C / 149°C


The bioFila product line is priced at 49.90€ / 750g (VAT inclusive) and will be available in April 2014. You can find more info or pre-order them here on twoBEers' site.
Currently the company is also developing the next series of bioFila line, including BioFila Terra, BioFila Chlorophyll, BioFila Vulcano.