How One Couple is Using 3D Printing to Help Save the Planet
08.07.2015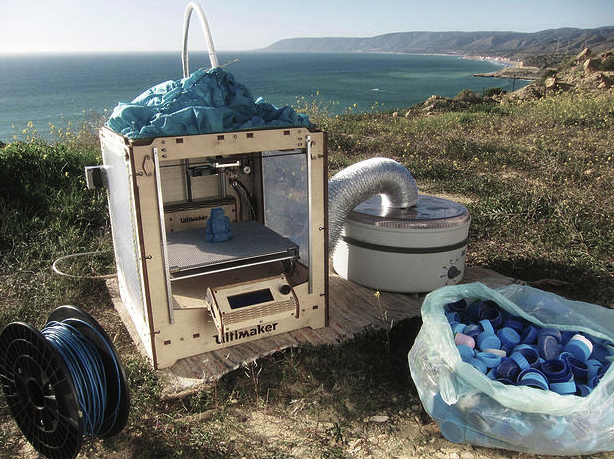 Jennifer Gadient and Fabian Wyss are on a mission. They want to show the world how 3D printing can help save the planet one recycled bottle at a time.
Dubbed "Project Seafood," Jennifer and Fabian, who are Swiss, have modified a desktop 3D printer to fit in the back of their van. To feed their designs, they use plastic they find strewn about as trash on the beaches.
The portable 3D printer lab features an Ultimaker 3D printer, a plastic shredder, and a filament extruder to help turn plastic bottle lids into 3D printed designs.
Jennifer explained that the whole project started with a donated 3D printer and a deserve to help save the planet one discarded plastic bottle at a time.

"Ultimaker gave us a printer, and in exchange we give them feedback on their machine and content".
Fabian added, "I think what interested them was that idea of recycling, and mobility. What does it mean if someone doesn't have a factory, but travels with it?"

Traveling from country to country, Jennifer and Fabian never run out of raw materials either left behind by tourists or brought in by the currents.
"We quickly have a bag full of plastic bottle lids," Jennifer said, "And the more we go South, the more we find."

Once they have the plastic in hand, they convert the lids into granules and ultimately filaments, which vary in color based on the recycled plastic used.

So far their roaming, recycled plastic 3D printer lab hasn't earned them a lot of cash, but Jennifer and Fabian say that is not the point.
"We never expected to make a lot of money," Fabian said, stressing that the goal was to show how earth-friendly 3D recycling can be. "But there was this hope to find a way to make it sustainable. What we gained is human experiences, technical exchange, and meeting great people."