From New York to Moscow: Snezhana Paderina to present 3D printed garment at 3D Fashion Show
15.08.2017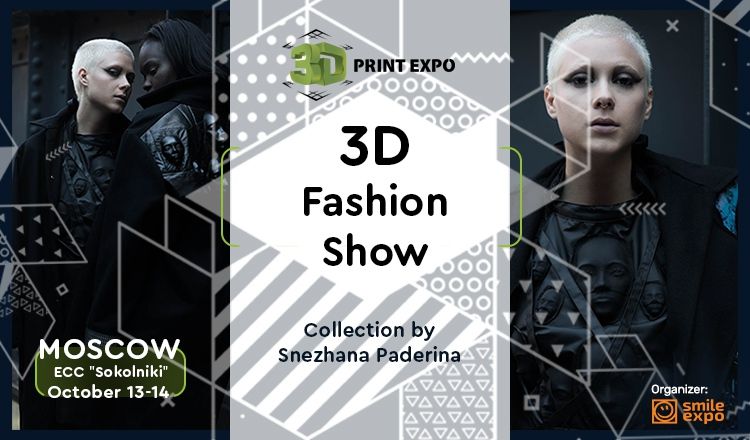 On October 14, the international 3D printing and scanning exhibition 3D Print Expo will host the 3D Fashion Show. Snezhana Paderina, an innovative fashion and wearable technology designer, whose collections have conquered the podiums in New York, will participate in the show.


Snezhana Paderina is a fashion design bachelor of fine arts and a cybersecurity specialist. In 2014, she graduated from the prestige Parsons School of Design. According to Snezhana, her background in Information Technology has moved her vision of style towards a tenuous combination of Avant-garde and Ready to Wear fashion.
Designer's collections were exhibited at:
The Metropolitan Museum of Art, The Costume Institute's exhibition Manus x Machina: Fashion in an Age of Technology;
IoT Media Mash conference, organized by NYC Media Lab;
Parsons Festival: Impact!;
South by Southwest "Design and Function" exhibit;
The Collective X Designow Fashion Show;
Identities Fashion Show produced by Harvard University.
Snezhana collaborated with Intel and actively used capabilities of additive technologies for her latest collection called Intimate Decipherment. Currently, she is working on the project of dresses in virtual reality.
On October 14, a successful New York designer will present exclusive garment, footwear, and accessories with 3D printed elements at the 3D Fashion Show.
Registration to the event is available at the link.