3D printing in aircraft building
03.10.2018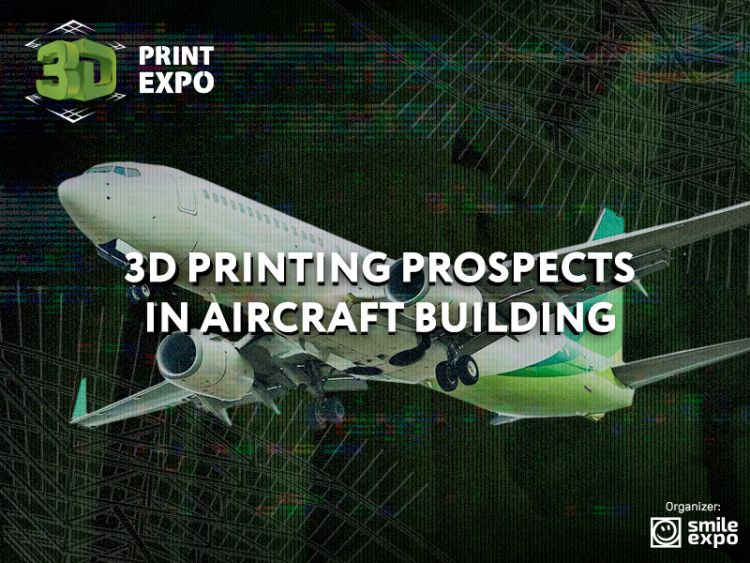 According to the forecast of the advisory firm Gartner, 75% of airplane details will be 3D printed by 2021. The company analysts state that aircraft building is the most prospective sphere for additive technologies implementation. Even now, they are used for printing prototypes and some details.
Advantages of 3D printing for aircraft building
What are the benefits of additive technologies?
They help decrease manufacturing time. Printing of details is quicker and simpler compared to casting or milling. Moreover, industrial 3D printers can create different types of objects, hence one location would be enough for all manufacturing capacities. Using a 3D printer, the French-based company Latécoère produced a part of an airplane door within two days, which is 95% faster than usual.
3D printing devices allow to manufacture those details we used to assemble. For example, GE Aviation improved spray nozzles that previously consisted of 20 elements. Additive technologies produce whole-printed details.
Weight of an object and its elements is important in aircraft building. 3D printing allows to create lighter objects (which boosts their utilization efficiency). They decrease aircraft weight, which saves fuel.
3D printing lowers productions wastes by 70-95%.
Boeing extensively uses additive technologies. It manufactures 3D printed separate details. A printer that uses titanium as a consumable material allows to save from $2 m to $3 m on each 787 Dreamliner model.

Additive technologies in modern aircraft building
At General Electric, a separate department GE Additive leverages 3D printing technologies. Its representatives work on a gigantic laser 3D printer for aircraft building. The printer will manufacture metal details (titanium powder, aluminum, iron) through a layer-by-layer method. Even now, General Electric prints spray nozzles for Airbus and Boeing.

The aircraft engine manufacturer Safran Helicopter Engines presented the full line Aneto. Details of these gas-turbine units are 3D printed while the engine is 30% more powerful than usual ones. The unit is compact and cost-efficient.
In Russia, Federal State Unitary Enterprise 'The All-Russian Institute of Aviation Materials' investigates additive technologies. The local engineers project 3D printed details for MC-21 engines.
3D printing in aircraft building contributes to industry effective development without expensive punching and casting. Additive technologies also make the use of materials and aircraft servicing cost-effective.