What does a photopolymer 3D printer look like?
19.09.2017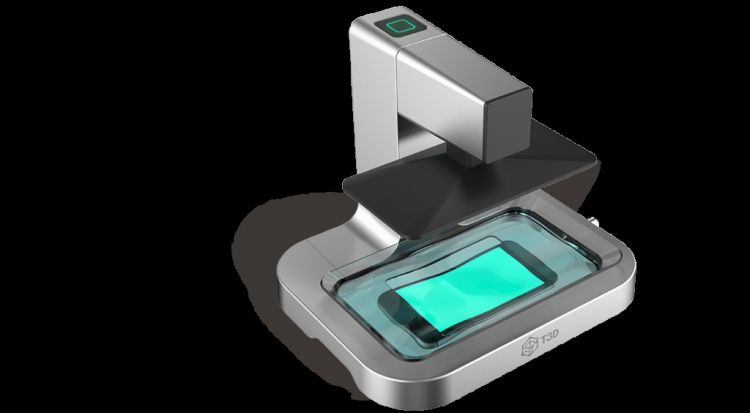 Taiwan 3D Tech has developed photopolymer 3D printers with different color printing feature. It is now getting ready to receive first pre-orders for devices.
Such printers use mobile phones for blanket exposure. The idea is that, if necessary, you can use a base with ditches, filled with color photopolymer resins. This model moves between the ditches, thus building up layers of different color resins. These layers are exposed completely, that's why layer to layer color transitions are possible.

The printing area is 160 × 76 × 85mm with a 100 microns layer thickness.
The most expensive material is an exposure module, which is a laser system, a digital projector, or a LCD mask with LED backlighting.
The exposure is created within the visible spectrum. This requires specific, sensitive to white light photopolymers.

In the package, the user gets an app for smart devices that will turn the printer into a projector. Moreover, it can be equipped with a scanning 3D module. First customers on Kickstarter will be able to purchase a standard kit for $169, and a full multifunctional set - for $600.
Subscribe to the news of 3D Print Expo 2017 on Facebook and VK!