Cosplay fans Wild & Nuclear Props to attend 3D Print Expo
21.10.2016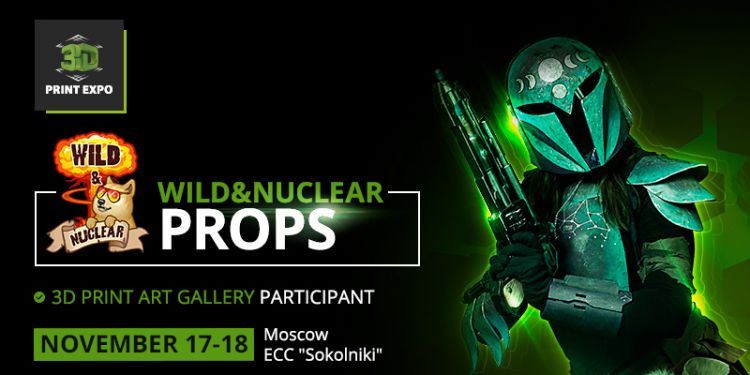 Meet the new participant of 3D Print Expo – conceptual studio Wild & Nuclear Props.
Its members describe themselves as experienced crafters and skilled cosplayers. They are going to prove it by participating in two exhibition zones: 3D Print Art Gallery and Start-up Zone.
In the Art Gallery they will showcase complete cosplay costumes, created with the help of additive technologies: Devil Mercy, Widow Maker and Reaper from Blizzard's Overwatch universe. Besides that, Wild & Nuclear Props will develop costume details for participants of our 'Superheroes show'.
They will demonstrate the whole might of niche craft production in the Start-up Zone. You will be able to talk to craftsmen, buy a memorable souvenir and make an order at their booth. Moreover, you will have an opportunity to watch the work of BQ printers, which are used for implementation of the majority of projects in the studio.
Why do they participate in 3D Print Expo? Founder of the studio, Georgiy Hasiya, explains: 'Girls, activities and high technologies – what can be better?' And we totally agree with him!
3D Print Expo represents a great number of innovative developments and interesting projects, gathered at one place. Register in order to participate and come to Sokolniki on 17-18 November.