Workshop of PICASO 3D: professionals will teach you at 3D Print Expo
21.08.2018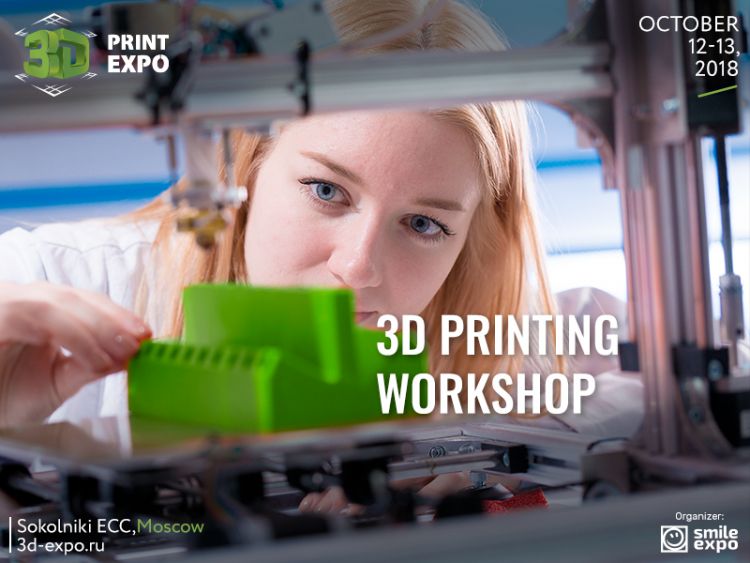 In 2018, 3D Print Expo will offer even more practice. This time, the workshop will be organized by PICASO 3D, the first Russian manufacturer of personal 3D printers. The company has filed patent applications for a number of 3D printing and scanning technologies.
Together with PICASO 3D, attendees will master skills of 3D modeling, 3D printing, and a new direction of the exhibition – 3D scanning.
Each attendee will benefit
To allow both beginners and advanced users benefit from the workshop, it will be divided into two sessions:
♦ The first session is intended for people interested in additive technologies and not shy to ask questions. There will be an interactive excursion in the world of additive technologies for the guests of 3D Print Expo. Which 3D printing technologies enjoy most of popularity now? Which materials do 3D printers use? What is reverse engineering? What is a slicer? Let us find out together at 3D Print Expo!
♦ The second session of the workshop will be interesting to people that are not afraid of technical terms and a deep dive in the technology. The representative of PICASO 3D will delve into subtleties of work with Designer X PRO, features and settings of the 3D printer, and Polygon X software, its advantages and previously unavailable capabilities. Participants will be also able to model their own objects using the software and print them on the professional 3D printer.
Workshops on 3D printing from PICASO 3D will take place according to the following schedule:
Program for beginners:
12-13 October, 10:00 - 13:00.
Name of the group: group 1.
Level of knowledge: zero, basic.

Program for advanced users:
12-13 October, 14:00 - 18:00.
Name of the group: group 2.
Level of knowledge: advanced.
Every participant of the group will have a 3D printer, a laptop, and a 3D scanner. Besides, by buying tickets to the workshops, participants additionally obtain a two-day admission to the exhibition of the 3D Print Expo. The number of participants is restricted.
---
Join the workshop at the 3D Print Expo that will take place at Moscow-based CEC Sokolniki on October 12-13!