Micron 3DP announces breakthrough in 3D printing glass materials
24.06.2015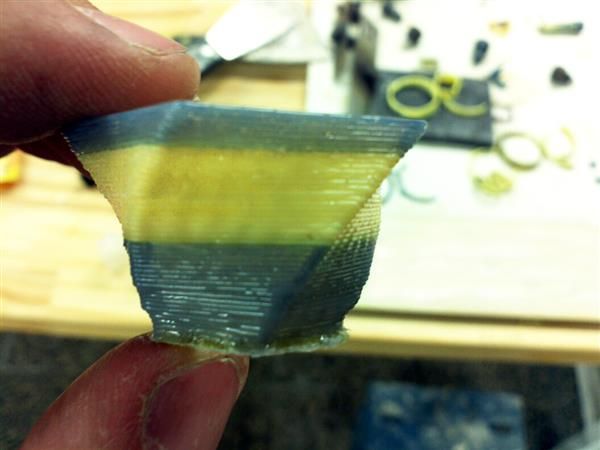 Although we've seen quite the gamut of 3D printing material options over the past few years, many of those materials have been focused on improving upon existing materials to make them more reliable or to suit a specific purpose such as making tools for space exploration or for reusing e-waste.
But what about developments in entirely new materials for 3D printed to increase our arsenal of material options when it comes to creating custom physical objects?
Thanks to recent developments by Micron3DP, we'll soon be able to 3D print structures out of glass using fused deposition modeling methods.

The company, which is based in Israel, is commonly known in the 3D printing community as being a go-to source for those needing to source high-quality parts for creating a custom 3D printer or modifying an existing 3D printer. The company appears to be on an innovatiion surge as of late; just earlier this month, the company unveiled a brand new line of all-metal extruders: the COBRA line.

As for their developments with glass-based 3D printing, the company has spent months developing advanced glass 3D printing methods in their R&D department and have found a solution by printing the glass in liquid form. While many attempts have been made by other individuals and companies to 3D print glass, this is the first time that it has been printed in liquid hot form using a hot extruder.

Through trial and error, Micron was able to succeed in finally printing the glass by raising the temperature of the material to 850 degrees C. To 3D print borosilicate glass, which is used to create more durable glassware such as the kind found in science labs, the company was even able to raise the melting temperature of the material to 1640 degrees C.
As for what the technology could be used for, the applications are seemingly boundless. Although there haven't been any cost estimates released yet, it could prove to be a much more economical method of automated glassware production compared to glassblowers - similar to how ceramic based 3D printers can theoretically take over the job of creating bowls.

According to Micron, they see the breakthrough being applicable to many industries ranging from art and medicine to even architecture and aerospace. Currently, the company is looking for a strategic investor for the glass printing field.
While it's still to early to say, this just might be the next *hot* area to focus on in the world of additive manufacturing.