Microsoft HoloLens Might Impact the 3D Printing Industry
09.02.2015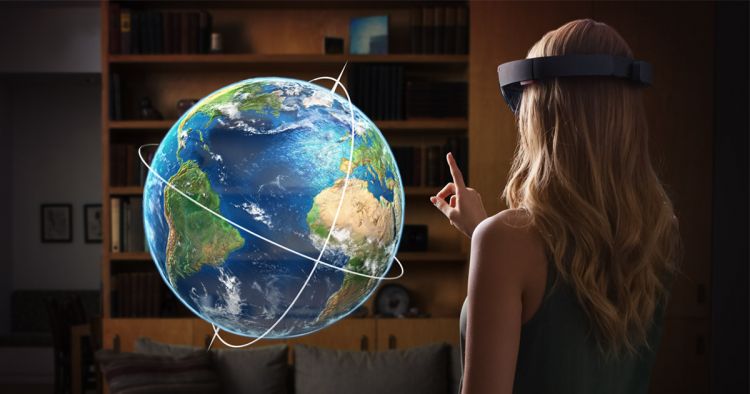 The news of the launch of HoloLens, an augmented reality headset by Microsoft, is all over the web. The device will be released at a time when Windows 10 will be launched. HoloLens might take augmented reality to the next level. It is being labeled as the most advanced holographic 3D system on a consumer-level. What makes this AR headset more interesting is the fact that it can turn out to be a valuable tool for the 3D scanning and printing industry in the long run.
Use of HoloLens in 3D Printing
The HoloLens is a 3D holographic display which has its own holographic processors and CPU. The users can interact with a virtual environment in 3D space by wearing this headset. It is being termed as "print preview for 3D printing" by Alex Kipman, the project lead. HoloLens provides an intuitive interface to its users with which they will be able to visualize the look of a completed 3D printed object. Users will be able to see the size, color, shape, etc. of the object in real time, in 3D, in front of their faces before the printing of that object is confirmed.
Overcoming one of The Biggest Obstacles
The lack of intuitive 3D modeling software is one of the biggest barriers to 3D printing. This obstacle can be overcome with HoloLens and it could turn out to be a boon for the 3D scanning and printing industry. Users will have the ability to manipulate 3D objects in augmented space using hand gestures and make necessary edits before the object is 3D printed. All this will be possible as the users wear the HoloLens headset.
Mary Jo Foley of ZDNet, displayed a 3D printed object which was created by the designers at Microsoft using the HoloLens. The object was designed in space using either hand gestures or other methods. It was then sent to a 3D printer and developed to be used in the physical world.
3D manipulations with HoloLens will be as easy as touching the air. Microsoft hasn't given any particular launch date for this AR device, but has stated that its availability will be in the time frame of Windows 10. Once the device is released, we will be able to find out whether it will be more effective in the augmented reality space or in the 3D printing space.