Fashion and 3D printing: additive technologies in clothes design
11.10.2018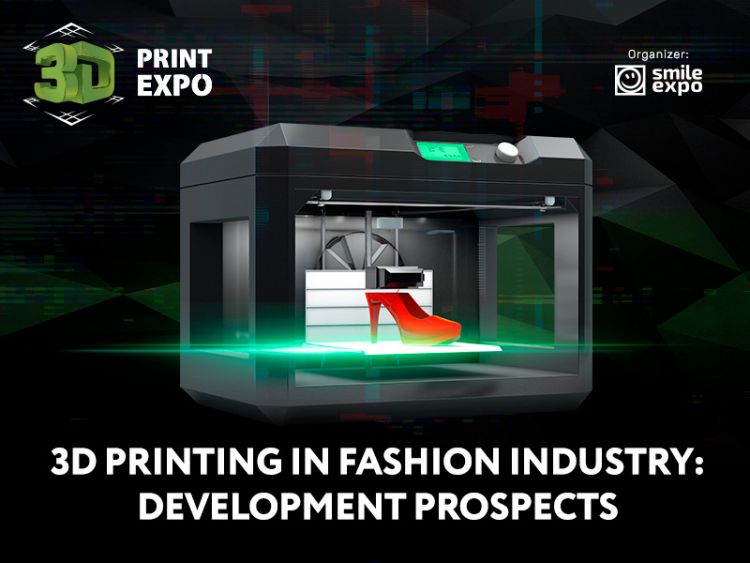 The advantages of 3D printing are successfully used to make cars, fine cuisine and unique jewelry. Designers and clothing manufacturers also use additive technologies in their work: they create collections for shows and sports equipment.
3D printing has a number of significant advantages for the fashion industry. With the help of additive technologies, you can:
create unique and complex models;
customize every item (using 3D body scanning);
save materials (production with a 3D printer is almost waste-free).
Due to their impracticability, design experiments rarely go beyond the catwalks so far, but they amaze with originality.

Fashion haute couture
Back in 2013, at the fashion show in New York, the threeASFOUR fashion house demonstrated one of the first 3D printed dresses. It was beautiful, but terribly impractical, because it was impossible to even sit in it. But the company continued its experiments: as early as 2016, it presented a scaly Pangolin dress and a sound wave-based Harmonograph dress. It was possible to sit and walk in this clothes, although the products turned out to be not very smooth to the touch and impractical (stick to the skin).
It is because of the shortcomings of the materials (it is still difficult to synthesize wool and silk, identical to natural ones), that the designer masterpieces are more like art objects than practical clothes. But, for example, celebrities often choose 3D printed outfits: Bjork and Dita Von Teese.
Through a broader lens, 3D printing in the field of fashion is used for manufacturing clothing parts and accessories. For instance, with the help of laser sintering of nylon, designers Hillary Sampliner, Andrea Van Hintum and Billy Dang made a scaly poncho with a high collar: it is printed on a Shapeways printer.
Meanwhile, the Dutch company Roger Bacon Eyewear uses additive technology to create stylish glasses. Using 3D scanning, the company develops customized product printed on a 3D printer.
Sportswear
Manufacturers of sports accessories, clothing and shoes use additive technology more massively. For example, such well-known companies as Nike and Adidas use 3D printing for sneakers. For example, the Nike Vapor Laser Talon model was created using selective laser sintering (SLS).
The sole of the Vapor Laser Talon sneakers is printed on a 3D printer: it makes shoes lightweight and provides maximum grip. And most importantly, you can quickly develop a custom design: prototyping allows you to make changes to the basic model and change the size and shape (and after a couple of days, customers receive their orders).
Their competitors, Adidas, have a serial model of the Futurecraft 4D sneakers, made using three-dimensional printing with polymeric materials (the resin from which the sole is made).
Summary
Fashionable clothing, fully created with 3D printing, is not yet practical for everyday use, but this area of additive technologies application has high potential. Modern materials make it possible to successfully use 3D printing for manufacturing clothing and shoes according to individual measurements.