We did it! Our experience in hand prosthesis
03.12.2013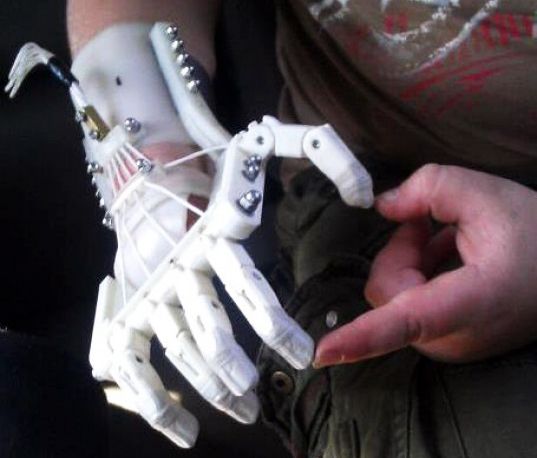 We dreamed of making a useful business, and we succeeded.
Once the idea of ​​creating prosthesis for children greatly inspired us to do 3D-printing. A few months ago we decided to make our idea a reality.
Today we are glad to say we have created a pilot version of hand prosthesis for patient Alexander. You can read our activity report using the link can-touch.ru/blog/3dprint-prosthesis.
Our next step is bringing our dreams to life – create prosthesis for little girl. The project is already in a high gear, follow our reports:
www.can-touch.ru
www.facebook.com/can.touch.ru
vk.com/icantouch
twitter.com/can_touch_ru
instagram.com/can_touch
www.youtube.com/user/CanTouchRussia
can-touch.livejournal.com
odnoklassniki.ru/profile/559335363822/groups
If you or your loved one needs such prosthesis, contact us, please:
phone: +7-495-647-93-19
email: [email protected]