MyMiniFactory is going to scan the world… starting with works of art digitalization
26.07.2017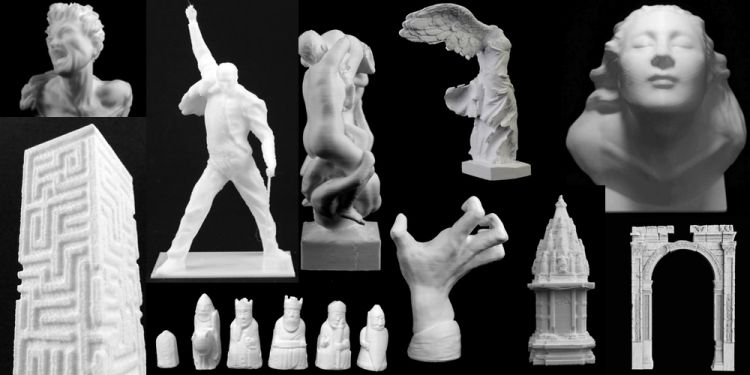 A large scale social project 'Scan the world' was launched by the 3D model exchange onlineplatform – MyMiniFactory. The museum of the University of Cambridge became one of the first locations digitalized by company representatives.
The aim of the project 'Scan the world' is the creation of a huge digital work of art library across the globe. It will allow users from different parts of the world to share, download and print 3D models of famous masterpieces.
For the digitalization of the objects from the University of Cambridge museum, the 3D scanner Shining 3D EinScan-Pro was used. The sculptures were scanned in a speed manual mode by technicians. It is this mode that is used for a digital copy of delicate and fragile objects. No special marks, more bright lights and additional equipment were needed.
Received data instantly appeared on the monitor due to the special software included to the package with a scanner. In such a way, the quality of digitalization could be controlled by technicians.

According to the representatives of MyMiniFactory, it took no more than 10 minutes to scan one sculpture. Students of the University of Cambridge also took part in the digitalizing process. Despite the absence of working experience with 3D technologies, they got qualitative and accurate models.
Members of the project 'Scan the world' have already scanned and uploaded more than 4.6 thousands of works of art. They are all available on the platform MyMiniFactory in a free access.