3D Print Expo Moscow to Feature Lectures about 3D Printing Trends and Promotion of Additive Technologies
04.07.2019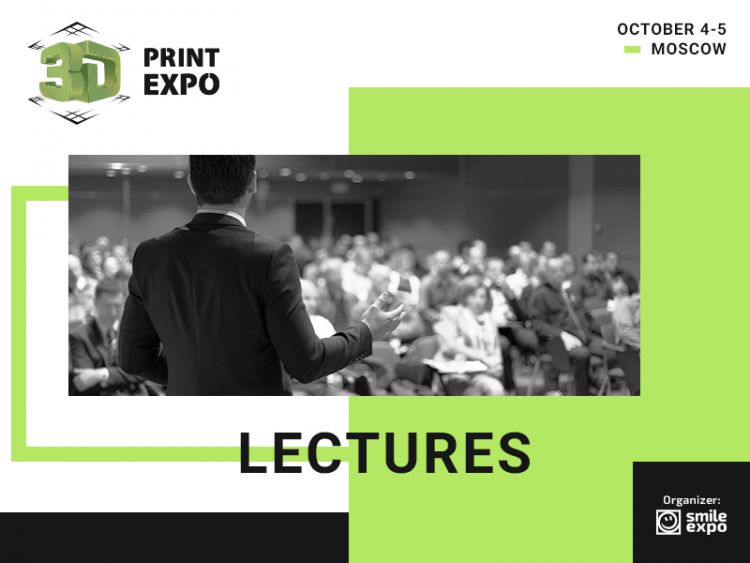 On October 4-5, the Russian capital will host the exhibition of additive technologies 3D Print Expo Moscow. Participants will showcase innovative 3D printing solutions, discuss modern industry trends, and explain how to sell 3D technologies.
Lectures will take place on October 4. They will gather leading industry experts from Russia and other countries. From presentations of speakers, the audience will learn about achievements and breakthroughs in the field of 3D printing and scanning, industry trends, use of 3D solutions in different industries, and promotion of additive technologies. Speakers will share personal experience and present real-life case studies.
Lectures will highlight the following themes:
how to keep up with the growth dynamics of 3D technologies;
what is on trend in the 3D printing industry today;
3D modeling as a way to cheapen mass production;
personal 3D printing at the production site as a competitive advantage;
what problems 3D printing specialists face and how to solve them;
how to use personal 3D printing in the production industry;
use of 3D printing in construction and medicine;
3D printing software and hardware: what is new in the market;
how additive technologies will bring the production of ceramic components at a new level.
On the second exhibition day, guests will get a new portion of practical and theoretical knowledge. On October 5, there will be a roundtable dedicated to the topic "Additive technologies: trends and innovations in 2019". During the discussion, experts will speak about the latest solutions in 3D printing and scanning.
Gradually the list of themes covered at lectures will be expanded. Therefore, everyone will have the possibility to obtain information useful for the business.
Do not miss 3D Print Expo Moscow and learn how 3D printing and scanning help to develop production and conquer competitive advantage in the market.
---