3D Print Expo to Offer a Spectacular Cosplay Show
16.07.2019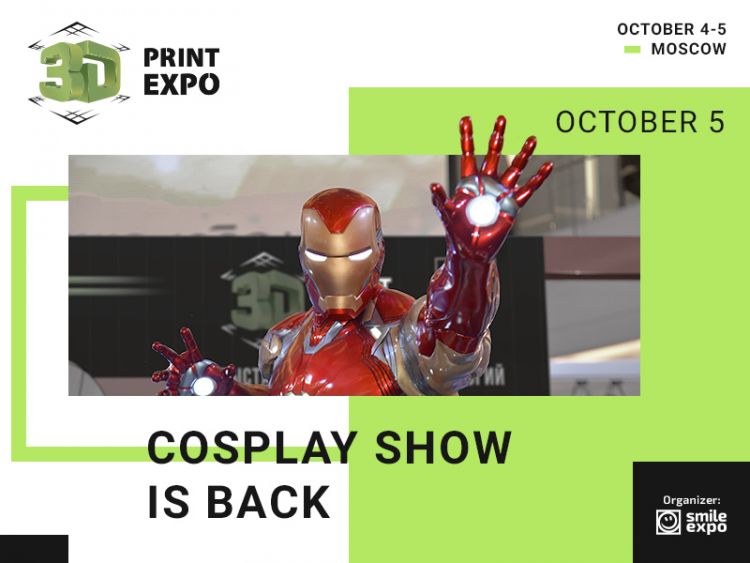 Would you like to see characters of popular films, video games, or books with your own eyes? Or do you want to show the wide audience the costume of your favorite superhero? You will have a possibility to do both things at the cosplay show held at the largest annual exhibition of 3D printing and scanning, 3D Print Expo.
The spectacular cosplay show will take place at ECC Sokolniki in Moscow on October 5. Cosplayers will have access to the event starting from 11:00. The show will start at 15:00 and will take place on the main stage. Wearing costumes of characters from popular films, series, cartoons, games, and books, cosplayers will show off there. Participants of the show will surprise the audience with bright makeup, the ability to play the lifestyle of characters realistically, and exclusive costumes with 3D printed elements.
Attendees will have an opportunity to talk to cosplayers and take photos with them in the photo zone of the event.
If you want to show your brave images to the audience of several thousand people and gain recognition of a great number of viewers, become a participant of the cosplay show. You need to have a costume of your favorite hero, to choose a track for your performance, and to fill in the participation form.
Do not miss the spectacular cosplay show! Register now.