News from the participants of 3D Print Expo: Magnum will release a limited series of 3D printers
17.12.2014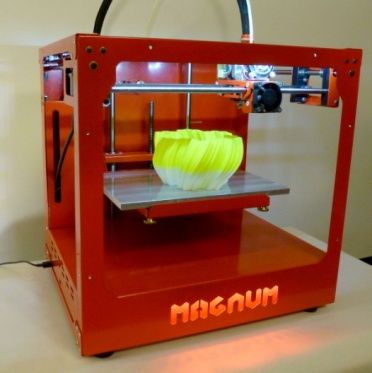 On the eve of the holidays, Magnum is producing a limited series of 3D printers Magnum Creative 2 UNI Limited. These devices for three-dimensional printing will be available for sale under a special New Year campaign.
The following advantages of Magnum Creative 2 UNI Limited are worth mentioning:
high quality of printing, a heated table, an ability to print with plastic materials such as ABS, PLA, HIPS, PVA, etc.;

a special connector that allows you to extend in future the 3D printer possibilities by connecting special consoles, including an external LCD-display;

low cost;

large working area (260х170х170 mm), which allows to realize the most daring project.
We in our turn hasten to inform you that the date of the third exhibition 3D Print Expo is already known. The event dedicated to the technologies of 3D printing and scanning will be held on October 8- 10 at Sokolniki Moscow exhibition centre.
In 2015, a team of organizers of the exhibition plans to introduce the maximum number of companies that have long been on the 3D printing market and invite innovators of this industry.
Join us! Upcoming 3D print events:
3D Print Conference Baku – February 12, 2015;
3D Print Conference Almaty – April 16, 2015.