New functional capabilities of 3D printing by Skoltech leading specialist at 3D Print Expo
19.09.2017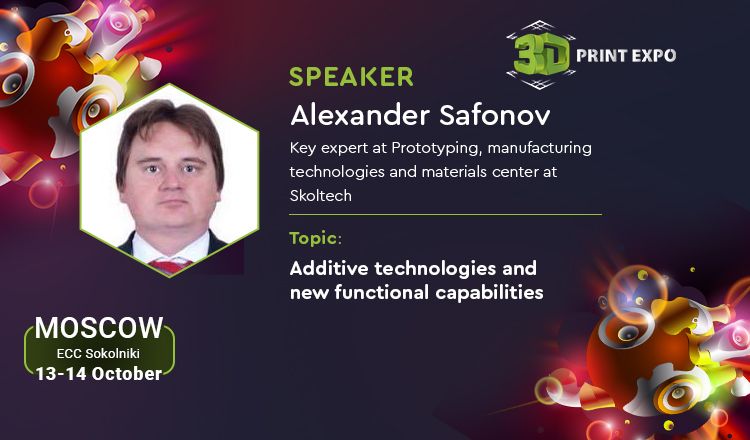 Are you curious about how prospective 3D printing technologies can be in various areas? On October 13, Alexander Safonov will speak on this topic at 3D Print Expo.
Alexander Safonov is a leading specialist in prototyping and manufacturing technologies at Skoltech.
believes that 3D printing provides perfect flexibility in terms of details geometry, material composition, and production time. Its integration can lead to the real industrial revolution.
Alexander's presentation topic: Additive technologies and new functional capabilities. The speaker will present the prospects of 3D printing application in various industries.
Buy a ticket to the conference and discover 3D printing opportunities in the manufacturing sector!