Novelties of 3D industry: companies will present products at 3D Print Expo
26.09.2018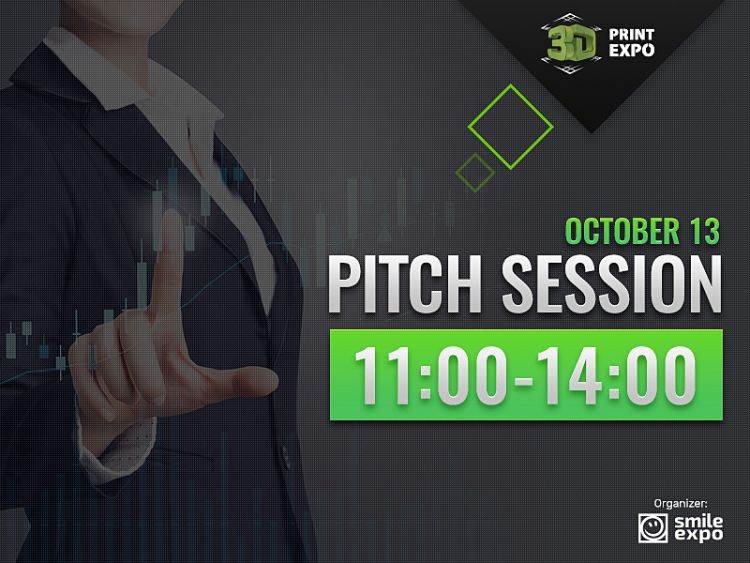 On October 13, 3D Print Expo will host a pitch session for companies that represent the 3D printing industry. Exhibitors will make short presentations of their products. Representatives of companies will tell about their brands and share the latest developments in the 3D printing industry.
♦ One of the pitch session participants is the head of the Industrial Policy Department of the Industrial Development Fund Bogdan Plakhotnikov. One of the fund's offerings is the preferential credit program for companies that are ready to implement 3D printers in their production processes.
♦ Representatives of NasheKrashe, the internet store of the ISL group that produces 3D printers in Russia, will tell about their projects.
♦ Top 3D Shop will present the brand that supplies various 3D equipment and provides 3D printing, scanning, and maintenance services.
♦ Another participant is SIU-System, a supplier of industrial 3D solutions and services in Russia and the CIS.
♦ CEO Boris Kozlov will represent ARKON, a company that carries out process audits.
♦ Representatives of VORTEX 3D printer manufacturer will also join the pitch session to present their products.
♦ Sponsors of the event will also tell about their projects: PrintProduct that develops bearing materials for 3D printing and MAESTRO, the Russian 3D printer manufacturer.
The pitch session will take place from 11:00 to 14:00.
Do not miss presentations of the latest developments and be the first to learn about novelties of the industry!