3D printing news digest: New printer from 3D Systems and 3D printed roll-up tablet
07.09.2018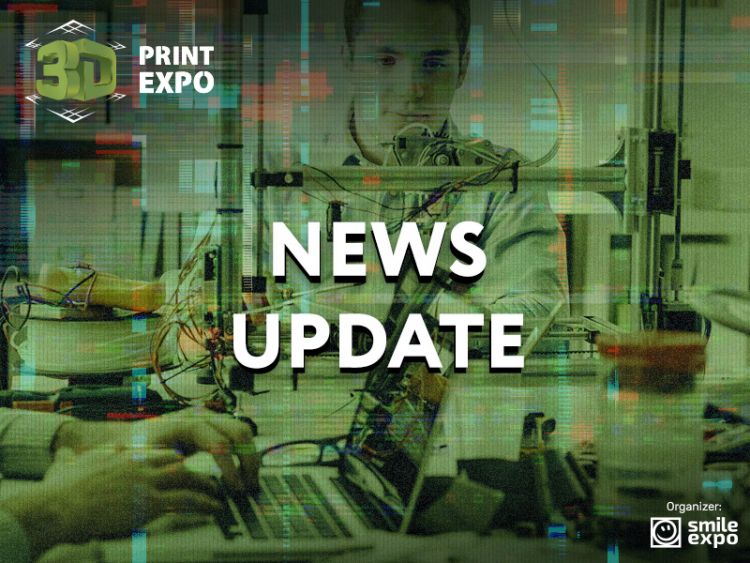 Chuck Hull finally released Figure 4 – a 3D printer, patented back in 1986, and the team of Josef Prusa offered a new way of multi-material 3D printing. Read about the main Russian and foreign news of the last week in the 3D printing industry in our digest.
Portuguese brand of 3D printing devices will release desktop FDM 3D printer
Portuguese company BEEVERYCREATIVE announced the launch of sales of desktop FDM 3D printers – B2X300.
BEEVERYCREATIVE is the only Portuguese manufacturer of 3D printing devices, which managed to become popular. For the first time the company announced itself in 2013 by releasing a 3D printer BEETHEFIRST. As early as 2015, the manufacturer introduced two more variations of the classic 3D printer from Josef Prusa – helloBEEprusa, which cost €499 each.
It was the low-end helloBEEprusa that became a prototype for the B2X300. However, the new printer will have larger working area – 300 × 200 × 300 mm vs. 185 × 200 × 190 mm. The device is equipped with a double extruder, an automatic calibration system and Trinamic drivers.
BEEVERYCREATIVE plans to launch sales in September; the devices will be delivered in disassembled form.
Canadian scientists printed roll-up tablet on 3D printer
A team of Canadian researchers led by Professor Roel Vertegaal presented a tablet with a flexible screen printed on a 3D printer – MagicScroll. Its shape resembles a paper scroll, so that the tablet can be easily put in a pocket.
The tablet itself consists of two parts: a flexible touch screen with 2K resolution and a 3D printed cylindrical body.
"We were inspired by ancient scrolls, because their form looks more natural for the continuous study of information feeds. MagicScroll is equipped with a scroller for fast scrolling of long lists. Deploying of a scroll is a physical process that allows users to explore the selected record in full-screen mode", Professor Vertegaal.
3D Systems has released 3D printer with high performance
3D Systems, the first manufacturer of 3D printers in the world, presented a stereolithographic 3D printer of professional class Figure 4 Standalone.
Being the inventor of 3D printing and the founder of 3D Systems, Charles Hull patented several models of stereolithographic systems back in 1986. One of them could print inverted circuits with a separating layer – it was taken as a prototype of a new printer.
Figure 4 Standalone has high print quality and repeatability. The size of the printing table is 124.8 × 70.2 × 196 mm, and the production speed is 100 mm/h. Instead of the laser emitter, the device uses projector illumination at a resolution of 1920 × 1080 and with a pixel size of 65 microns.
The retail price of this 3D printer is $21 900. Additional information about the device is available on the 3D Systems website.
Prusa Research offered new way of multi-material 3D printing
The team of Josef Prusa introduced a new system for multi-color and multi-material printing on 3D printers Original Prusa i3 MK3.
The first version of the improved device for multi-material 3D printing (MMU1) was announced a year ago. It was a system that prints four filaments through a single nozzle. A simplified version of the system involves working with only two filaments: for those who don't need multi-color 3D printing, but want to print with different materials.
The new version (MMU2) has five filaments that can be used simultaneously. Bowden filing system was replaced by a direct-drive one. This increases the weight of the print head a bit, but allows it to print with elastic materials and adjust the retract.
The selling price of this printer is $299. Currently, the team is engaged only in preliminary applications, and deliveries under the new orders will start not earlier than in November.
---
To learn more about additive technologies come to 3D Print Expo, which will be held on October 12-13, 2018 in Sokolniki ECC.